Jewellery maker Pandora IPO targets up to $2.2 bln
COPENHAGEN, Sept 20 (Reuters) - Danish jewellery maker Pandora launched on Monday an up to $2.16 billion initial public offering of stock, consisting mainly of a sell-off by private owners and marking a further recovery in European IPOs.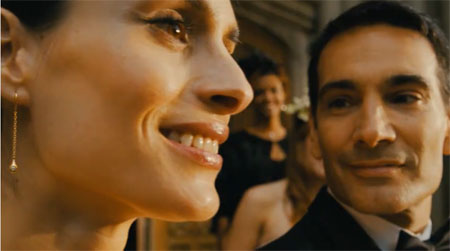 Pandora.net - Moments Movie
The offering provides a partial exit to its majority owner, private equity investment firm
Axcel
, and the founding family.
Pandora, which gets nearly all its revenue from charm bracelets, set a preliminary 175-225 crowns per share price range which, it said, valued the company's equity at up to 29.2 billion crowns ($5.1 billion).
The company said in a statement the IPO would consist of 44.5 million existing shares and 2.7-3.4 million new shares, plus an overallotment option -- also known as a greenshoe -- of 6.7 million existing shares.
At the indicated price range, the IPO would be worth $1.45 billion at the low-end price without the overallotment shares and up to $2.16 billion at the top price with the greenshoe.
One banking source close to the deal said the shares were being offered cheap compared to other luxury goods makers.
The price range represents a valuation of 10.6 to 13.5 times expected earnings, while luxury jeweller Tiffany (TIF.N) trades above 15 times earnings and
Bulgari
(BULG.MI) at more than 20 times, the source said.
"It's a pretty big deal and if you look back over the transactions this year, the ones that have gone best are the ones where they have been quite responsible and not been too aggressive on the price range," the source said.
Sydbank analyst Soren Hansen said he thought Pandora would price at the bottom of the indicated range, based on a peer analysis and a 2010 earnings before interest, tax, depreciation and amortisation (EBITDA) forecast of 2.5 billion crowns.
"You also have to discount net debt of 2 billion. That puts the market capitalisation at 21-25 billon crowns," Hansen said.
"That suggests... that the selling price will land at the lower end of the 175-225 crown range," he said.
The final price will be determined through a bookbuilding process that will run from Sept. 23 to Oct. 4, Pandora said.
"The free float will be at least 35.7 percent, excluding the overallotment option," Pandora A/S said.
Pandora shares are due to begin trading on the Copenhagen bourse on Oct. 5, it said.
GROWTH INJECTION

Pandora said that the sale of new shares would raise about 600 million crowns that the company would use to grow, in line with an earlier annoucement.
Pandora Chief Executive Mikkel Olesen said the listing would enable Pandora to consolidate its distribution channels "and offer a platform for future growth as we aim to enhance...the visibility of the brand and product offering, especially in our new markets". Pandora, which makes jewellery in Thailand and had 2009 sales of 3.46 billion crowns, was tipped as a likely candidate for an initial public offering by banking sources last month.
Private equity investment firm Axcel holds 59.3 percent of Pandora's shares through funds it controls, while the rest is owned by the founding family.
Olesen told a news conference Pandora's profit margins were satisfactory compared with sector peers', and the firm increased its share of products other than the charm bracelets to 13 percent in the second half of its fiscal year.
Goldman Sachs
, JP Morgan,
Morgan Stanley
and Nordea will be joint global coordinators and bookrunners for the IPO, while Carnegie and SEB are co-lead managers. Rothschild and FIH Partners are financial advisors to Pandora and Prometheus Invest, a vehicle controlled by Axcel.
Pandora's offering follows a flotation in Copenhagen in June by food ingredients maker Chr. Hansen (CHRH.CO), the bourse's first major listing in years. Cleaning services firm ISS is also mulling an IPO, while a large share sale in telecom TDC (TDC.CO) is widely expected.
(Additional reporting by Peter Levring and Shida Chayesteh in Copenhagen and Chris Vellacott in London; Editing by Louise Heavens, Mike Nesbit) ($1=5.688 Danish crowns)
© Thomson Reuters 2022 All rights reserved.