Jim Tompkins leaves New Balance
Published
today
May 27, 2009
After twenty-five years of loyal service, Jim Tompkins – president and CEO of New Balance – will say his goodbyes to the sports label in June.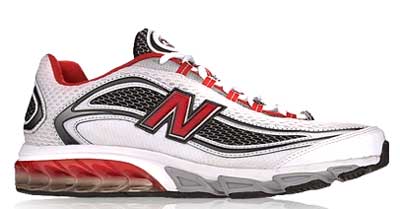 New Balance trainers
"My time with New Balance has been a great experience," says Jim Tompkins. "I have had a lot of fun and am proud of the tremendous progress we have made over the last 25 years. We have grown the company 16 times since I started and developed a brand that is consistently ranked highly in consumer loyalty on a national scale. I have also made many good friends both in the company and the industry. I am taking the opportunity to leave knowing New Balance is in good hands to find a new challenge where my experience can be utilized to help another young business grow."
The sixteen-fold growth that Mr Tompkins has seen during his time at New Balance meant that last year the company recorded $1.63 billion in annual sales.
New Balance has already started the search for a successor to Jim Tompkins and has stated that it did not know what the soon to be former CEO will be moving on to, reported Women's Wear Daily.
By Jonathan Fulwell (Source: Sarah Ahssen)
Copyright © 2020 FashionNetwork.com All rights reserved.