John Lewis weekly department store sales up
LONDON (Reuters) - Department store sales at retailer John Lewis JLP.UL have broken a four-week losing streak, rising 2.1 percent in the week ended June 7 compared with the same time a year ago, it said on Friday.
Sales were led by an 8.4 percent increase in fashion items and a recovery in electricals and home technology, which was up 1.3 percent compared with a 10.8 percent plunge the week before.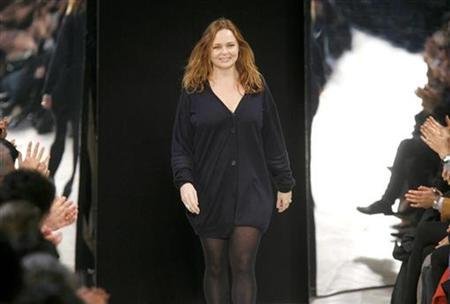 Sales of homewares, however, were down 4.7 percent.
"An excellent fashion performance together with a resurgent EHT (electricals and home technology) led to a move back to positive growth versus last year," John Lewis said in a statement.
"The 2.1 percent increase was particularly pleasing in the current economic climate."
Retailers are struggling as debt-laden shoppers cut back on spending amid rising food, fuel and mortgage costs.
The general retailer stocks index .FTASX5370 has slumped almost 10 percent this week.
John Lewis's weekly department store sales are closely watched as an indicator of broader trends in the retail sector, although the group caters mainly for more affluent shoppers.
The employee-owned business also runs upmarket Waitrose supermarkets, where weekly sales rose 5 percent, giving a total weekly increase for the group of 3.9 percent.
(Reporting by Mark Potter; Editing by Louise Ireland)