Juicy bottoms less prominent in US
By Martinne Geller
NEW YORK (Reuters) - The days when throngs of young U.S. women wore pants with the word "Juicy" plastered across the backside are numbered.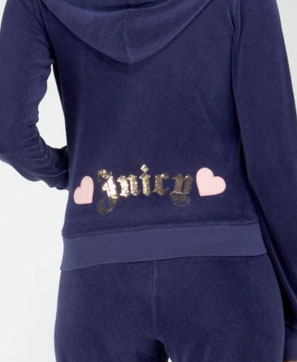 Juicy Couture
Juicy Couture
, owned by
Liz Claiborne
Inc (LIZ.N), is no longer selling its iconic logo-laden sweatpants widely, though they are still sold on a very limited basis.
"We had some pushback from certain consumers who just don't want it that younger girls especially wear these pants," said Juicy President Edgar Huber this week at the Reuters Global Luxury Summit in New York, adding that the logo and its placement could be spun "in all directions."
"Therefore we reduced this design drastically. It made us famous but now we've reduced it," said Huber.
Juicy Couture started a trend of wearing one's brand on one's behind. Other teen-oriented names, such as Aeropostale Inc (ARO.N) and Pink by Limited Brands Inc's (LTD.N) Victoria's Secret launched similar products, while many U.S. universities splashed their names on the seat of sweatpants.
Huber said Juicy's decision to dial back the design was made before he joined the company last summer from L'Oreal (OREP.PA) and that it also reflects current attitudes about logos in general.
"Our consumer research, as well as feedback from retailers, clearly shows the trend toward less logos and movement to 'less is more,'" Huber said. "We have integrated this philosophy across our design, including the logo on the tracksuits."
He added: "When I tell my international teams that we want to reduce the logos, they all cry out loud and say 'no, we need more of them,'" he said. "In the U.S. -- in specialty stores like Saks Inc (SKS.N), like Neiman's NMRCUS.UL -- where you have more sophisticated high-end consumers, the trend toward big logos goes away across all brands."
But Juicy is still selling its famous sweat suits in international markets like Russia and China, where demand is still high.
"If we don't do it, some counterfeit manufacturer in China will find a way to do it."
(For summit blog: blogs.reuters.com/summits/)
(Reporting by Martinne Geller, editing by Matthew Lewis)
© Thomson Reuters 2023 All rights reserved.