Kellwood could face bankruptcy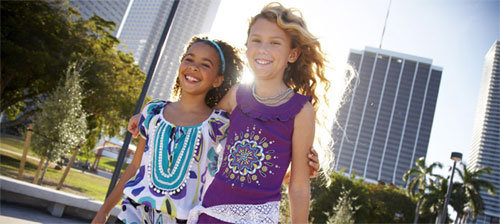 Kellwood
CHICAGO, July 10 (Reuters) - Kellwood Co [KWD.UL], one of the largest U.S. apparel suppliers, could be forced to file for bankruptcy after it failed to reach an agreement with bondholders with a $140 million bond issue maturing next week, the Wall Street Journal reported.


Kellwood, which was taken private in 2008 by buyout firm Sun Capital Partners Inc, could not immediately be reached for comment on the story, which cites people familiar with the matter.
Sun Capital was also not available.
The company, whose brands include Phat Farm and Sag Harbor, was unable to refinance the bond due next Wednesday (15 July) and had hired financial advisors to restructure its debt, according to the report.
The company has tried to defer the bond payment through an exchange offer, in which the Kellwood would swap bonds maturing on Wednesday 15 July for ones maturing in 2014 with sweetened terms, the newspaper reported.
Deutsche Bank AG (DBKGn.DE), the largest holder of the bonds, elected not to tender in the offer and a deal is unlikely to be reached, according to people familiar with the discussions, the newspaper said in a report on its website.
Deutsche Bank declined to comment.
Michael Kramer, who was made Kellwood's chief executive officer 10 months ago, said Deutsche Bank had indicated it intended to accept the exchange offer, but then changed its mind, the Wall Street Journal said. (Reporting by Brad Dorfman with additional reporting by Caroline Humer, editing by Gerald E. McCormick)
© Thomson Reuters 2023 All rights reserved.