Kravetz sees severe toll on retailers
By Ros Krasny
NEW YORK (Reuters) - The U.S. retail sector is mired in a downturn that could claim one on 10 stores over the next few years amid a "deep and brutal" consumer recession, a top hedge fund manager said on Wednesday.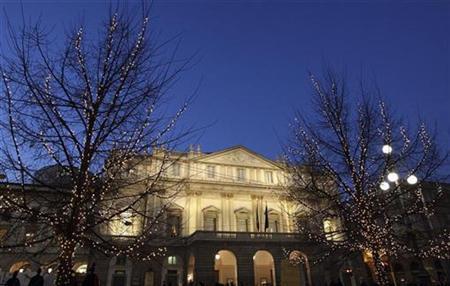 Shawn Kravetz, president of Boston-based Esplanade Capital LLC, told the Reuters Investment Summit in New York that many retailers without a clear niche will fade away and that investors have failed to account for how long the retailing downturn likely will last.
Talk about a horrendous 2008 holiday shopping season has abounded for months as Americans face up to news of growing job losses, falling home values and a savaging of their retirement accounts.
Looking ahead, though, Kravetz said: "We don't think that people have fully factored in this general level of malignancy going on for a year, 18 months, maybe two years."
As retailers start to fold, some shopping malls "are going to look like a 9-year-old who's losing a few of his or her teeth."
Kravetz said for now his firm is happy staying mostly in cash rather than jumping into some of the retail names traditionally associated with a "trading down" economy, such as Wal-Mart , saying valuations are not attractive.
"A lot of folks want to invest in retail and in tough times there's a tendency to look for safe havens," he said. "I'm not going to run out and buy it with both fists."
"THRIFT IS IN"
Consumers at this point may not be making huge changes in the kinds of stores they frequent, but even small changes, at the margins, can have a huge impact, Kravetz said.
For coffee chain Starbucks , for example, "even if you're a loyal customer, it's easy to trim down a lot. There are ways to maintain the 'lifestyle' but revenues can still be trashed."
Kravetz said the current downturn feels like something worse than a "regular" recession although not as bad as a depression.
"History tells us that recessions last six to 24 months, typically. But history doesn't have to repeat itself," he said.
"There's a lot of bad news out there, and a lot more to come" during an episode that he called "the first deep consumer recession that most people have seen in their lifetime."
Comparing the current downturn to the experience of the Great Depression, Kravetz said some Americans' behavior could change in lasting ways.
"I don't think it will change everything for everybody like it did 80 years ago, but it will last, it will make a difference .... Thrift is in."
As the retail sector shrinks, stores that seem to have no compelling reason to exist, either because of pricing, merchandise selection, or a novel shopping experience, will tend disappear, Kravetz said.
"There's a lot of different shades of vanilla out there in the mall. Today, I think some of those companies (will) go away."
Kravetz said the one position in retail his firm is "crazy about" is U.S. shoe and clothing maker Kenneth Cole Productions Inc, which he termed "a very important brand."
Two other companies on Kravetz's radar were lululemon athletica inc LULU.0 LLL.T0, which sells women's yoga and workout clothes, and Chico's FAS Inc. , a clothing retailer aimed at women over age 35.
Canadian chain lululemon "is exciting. ... We'd love to own it but we haven't found a price-point yet," he said. Chico's, meanwhile, is "weathering the current storm as well as anyone."
(For summit blog: summitnotebook.reuters.com/ )
(Editing by Leslie Adler)
© Thomson Reuters 2023 All rights reserved.