Limited edition Karl Lagerfeld collection on Net-à-Porter
German designer Karl Lagerfeld re-launched his eponymous label earlier this year on 25th January. A capsule collection of five dresses from Karl, his ready-to-wear and accessories line for women, will be available as of 4th April exclusively on Net-à-Porter.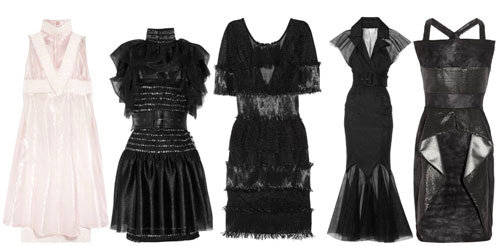 The capsule collection of dresses from Karl, available exclusively on Net-à-Porter
The collection remains true to the designer's style and his rule of the "three Ks": ironiK, artistiK and iconiK. The five chiffon evening dresses also have metal and leather detailing to give them a "rock" edge. Prices start at 800 euros.
Conceived as collectors' items, only 50 models of each dress will be available. Each one is numbered and comes with a sketch signed by Karl Lagerfeld.
Net-à-Porter is the first retailer to distribute the Karl label. The website negotiated exclusivity over distribution for four weeks when the label was launched on 25th January. Later on in the year, Karl Lagerfeld will also be releasing a more high-end line called Karl Lagerfeld Paris.
Copyright © 2023 FashionNetwork.com All rights reserved.