Liza Minnelli joins the clan of celebrities with own fashion collections
New York, July 2nd (EFE) - The American singer and actress Liza Minnelli, 64, joined celebrities like Madonna, Britney Spears and Miley Cyrus who have all taken their first steps into the world of fashion, designing clothing lines and jewellery.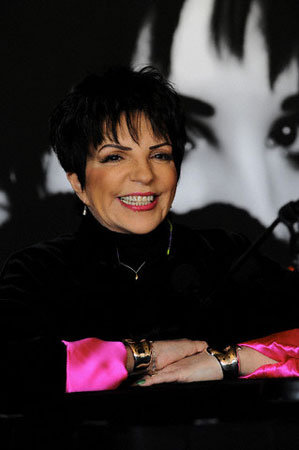 Liza Minnelli
"Fashion is passion," says Minnelli in a video that appears on her sales' website and TV
Home Shopping Network
(HSN), where you can buy her designs dominated by sequins and velvet.
Her creations are similar to those that she wore for her appearance in the second part of the "Sex and the City" movie, released in May, and in which she wore black tights with a sequined over-sized shirt, Beyoncé-style.
Minnelli has opted for strong colors like red, black and blue for most of her clothes line, while for the jewellery she has chosen materials like silver and cubic zirconia crystals.
The artist, who on Wednesday spent a couple of hours in the studios of HSN, spoke directly with some of the potential buyers of her designs who were very enthusiastic in her new business venture.
This same week the singer Madonna and her daughter Lourdes, 13, launched a fashion line for teens called "Material Girl", just as others famous faces like Britney Spears, Miley Cyrus, Taylor Swift and Jonas Brothers, have already sold lines in U.S. stores.
© EFE 2022. Está expresamente prohibida la redistribución y la redifusión de todo o parte de los contenidos de los servicios de Efe, sin previo y expreso consentimiento de la Agencia EFE S.A.