M&S says committed to succession plan
LONDON (Reuters) - Retailer Marks & Spencer (MKS.L) is committed to its succession plan and will start looking for a new chief executive next year, a spokeswoman said on Sunday 21 June, in response to a media report.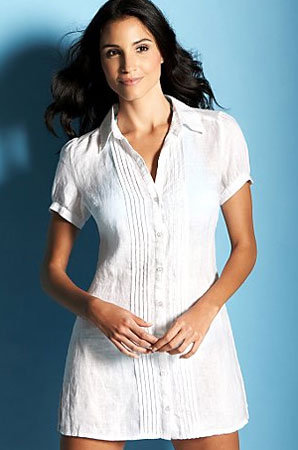 Pure Linen Button Fastening Pintuck Kaftan at Marks & Spencer
The Sunday Times had reported that the company would start searching for a new chief executive in September, paving the way for its executive chairman
Stuart Rose
to make an early exit next year.
The newspaper, which did not say where it had got its information from, said the high-street shop had been inundated with calls from headhunters keen to win the job of finding a replacement to Rose.
But the spokeswoman said the company would look next year at appointing a new chief executive and would first look internally for a replacement. She said Rose was committed to Marks & Spencer until 2011.
Rose has come under fire for his controversial dual management role. He has said he plans to stay in the post until 2011.
(Reporting by Kate Holton)
© Thomson Reuters 2023 All rights reserved.