Many US consumers turn permanently tight-fisted
BANGALORE, Nov 11 (Reuters) - Retailers looking for U.S. consumers to return to their old spending habits as the economy improves, may be in for an unpleasant surprise, a recent survey showed on Wednesday 11 November.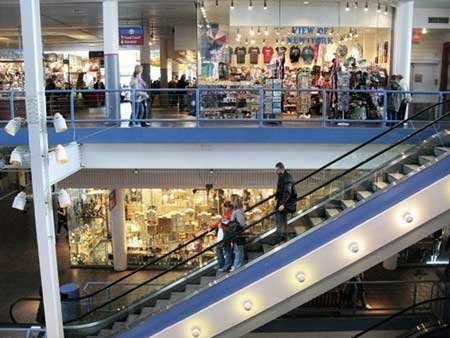 Photo : AFP.
More than one-quarter of the 10,878 consumers polled by consulting firm Deloitte LLP said they have permanently changed the amount they are willing to spend while shopping and have no plans to return to their free-spending ways.
"As retailers shift gears for a recovery during the holiday season and beyond, they should consider seizing the opportunity to reinvigorate their brand and relevancy to consumers who have embraced a new consumption mindset," Stacy Janiak, U.S. retail leader for Deloitte, said in a release.
A third of the people polled also indicated they have become less loyal to some retailers, while 44 percent said though they have remained loyal to stores they like, they are making fewer trips or purchases there.
"High-volume discretionary purchasing could remain a thing of the past," Janiak said.
However, while shoppers are picky about their brick-and-mortar stores, the Internet continues to be a favorite shopping destination.
More than one in five consumers surveyed expect to shop primarily online this holiday season, with about 39 percent of all consumers depending on user reviews to help them make purchases.
The review usage number is up 3 percent from last year's survey.
"Consumers are turning to mobile, online and social media during their entire holiday shopping experience," Janiak said, adding that leaner in-store inventories this year is probably driving shoppers to virtual stores, where merchandise is more accessible. (Reporting by Nivedita Bhattacharjee in Bangalore; Editing by Anthony Kurian)
© Thomson Reuters 2023 All rights reserved.