Mexico attorney general starts Walmex probe
Mexican authorities turned up the heat on Wal-Mart Stores Inc's operations in the country, as the attorney general's office launched a preliminary investigation into whether the retailer bribed officials to expand its business.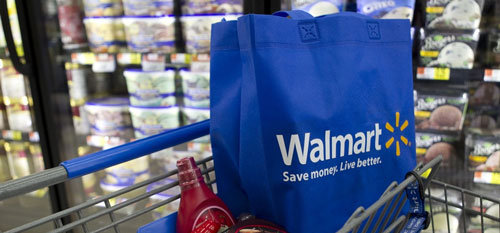 Photo: Wal-Mart Stores
A day after the federal comptroller's office said it would look into the bribery reports about Wal-Mart de Mexico (Walmex), the attorney general's office said it had begun a probe to establish if a criminal investigation was warranted.
No complaint has yet been lodged against the company, the attorney general's office said in a statement.
Walmex said in a statement it would fully cooperate with Mexican authorities. Parent company Wal-Mart did not immediately comment.
The steps by Mexican authorities come after a New York Times report on April 21 that said Walmex made suspect payments totaling $24 million to expand rapidly in the country, where it is the biggest retailer.
The scandal has knocked billions of dollars off the value of Wal-Mart's stock.
Wal-Mart already faces a criminal probe by the U.S. Department of Justice over potential violations of the Foreign Corrupt Practices Act (FCPA), a U.S. law that forbids bribery of foreign officials.
The Mexican comptroller's office said it had begun checking federal paperwork and permits that Walmex obtained to open and operate stores in Mexico.
Walmex said in the statement it has taken steps to ensure it meets all requests from Mexican investigators to review the permits issued to the company to operate its stores in Mexico.
"(Walmex) will unequivocally cooperate with the Mexican authorities and make all these records available in compliance with Mexican laws," the company said.
Public records reviewed by Reuters show that federal agencies issued more than 300 concessions, permits and authorizations to Walmex over the last six years.
The federal probes come after the economy ministry first said the case should fall to local and state governments.
"The federal government is now taking responsibility and getting involved, I think that's good," said Shannon O'Neil, a Latin America expert at the Council on Foreign Relations.
However, if a full-blown investigation ensues, it would be a test for the attorney general's office, she added.
"(It) has had a difficult time building strong cases, particularly in the securities realm," O'Neil said.
Separately on Thursday, the mayor of Mexico City, Marcelo Ebrard, said that authorities in the capital would conduct a thorough investigation of the newspaper's allegations.
"We'll see what this investigation brings, what other information we can get - and if we establish any irregularity, we'll have to act," Ebrard told reporters in Mexico City.
"We're checking store by store, everything. There are all kinds of different permits, land use, construction authorization, there are licenses," he added.
Walmex's operations in the city proper include 23 Wal-Mart brand superstores, according to Walmex's website. It also owns dozens of other businesses in Mexico City, including smaller supermarkets.
The Mexican environment ministry also said it was asking the comptroller's office to investigate seven cases where Wal-Mart needed environmental clearance to build new stores to ensure there were no irregularities.
Mexican President Felipe Calderon said on Wednesday the scandal had made him "very indignant."
Walmex shares closed up 1.6 percent at 38.10 pesos ($2.89) and Wal-Mart shares closed up 2.8 percent at $58.95 on Thursday.
© Thomson Reuters 2023 All rights reserved.