Milan washes its hands of responsibility for Fashion Week clash next year
Mario Boselli and the Camera Nazionale della Moda Italiana are not taking any of the blame for the overlap between Milan's and London's fashion weeks in September 2012. That is what Mario Boselli argued in an open later published last Friday, where the president of Milan Fashion Week accused New York and London of "showing an arrogant and aggressive attitude towards Milan".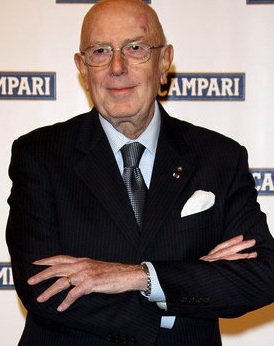 Mario Boselli
With supporting documents attached, the letter reveals that, in March 2010, Milan sent a communication stating that its Fashion Week in 2012 would be held in line with the three previous years, therefore from September 19 to 25. It added that the dates were also sent to the editorial offices of
Vogue
-Condè Nast, who are currently blaming Milan for the chaos. Furthermore, it said that "the Chambre Syndacale in Paris had followed a similar course by indicating the dates of the Paris shows in sequence with those of Milan." Paris has yet to comment on the clash.
The Camera Nazionale della Moda Italiana also made it clear that no agreement had been made about the 2012 dates. Mario Boselli also expressed his wish to meet with the representatives of the fashion weeks to discuss the dates for 2013 and onwards.
Copyright © 2023 FashionNetwork.com All rights reserved.