More doom and gloom for UK high street retailers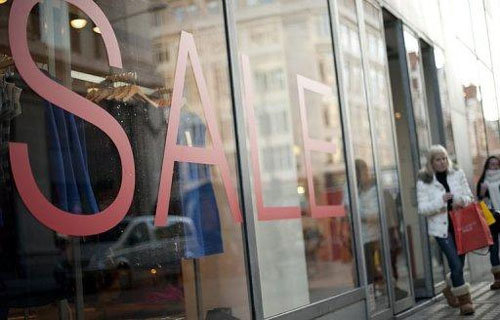 Half of British consumers do not like paying full price for anything - Photo AFP
"Fear" and "Crisis": before the summer, the British press was expressing increased concerns about the future of UK high street retailers. Large companies such as
Habitat
, TJ Hughes and Jane Norman faced great financial difficulties and all three collapsed into administration. The announcement of numerous store closures and countless profit warnings added to retail gloom.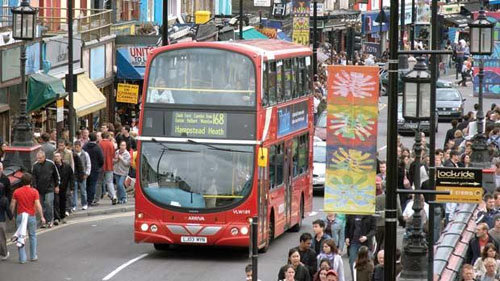 UK high street retailers face great financial difficulties - Photo AFP
The sovereign debt crisis, an increase in job insecurity and the recent UK riots could prove to be an explosive mix."This year has been difficult for many parts of the retail sector," said Sarah Cordey, spokeswoman for the British Retail Consortium."Food sales have held up but the clothing and footwear sectors have not been immune from customers' reluctance to spend on anything they don't consider essential. There is anecdotal evidence of women in particular cutting back on clothes spending, although they are still shopping for their families."
During the first half of the fiscal year when the retail sector was suffering, household consumption still registered a 4% growth in comparison to the same period last year. As for spending in clothing and shoes, which usually adds up to more than 50 billion pounds per year, it also saw an increase of around 7% in the second quarter. However, just like in the 2008 financial crisis when consumption only fell six months later, it was in September 2010 that the situation began to deteriorate. The Office for National Statistics observed that apparel sales fell by more than 2% in volume, the biggest net decline in three and a half years. However, still seeing stable sales figures, the situation in the UK remains much brighter than in the rest of Europe.
But this data fails to acknowledge structural and geographical disparities: "It is very much a two tiered market in the UK with London being incredibly buoyant whilst other cities are struggling. At present, availability in Central London is at its lowest level for the past twenty years," explained Peter Mace, head of Central London Retail at
Cushman & Wakefield
. "Most of the retail failures in the UK have been companies with a heavy exposure in UK towns/cities as opposed to Central London."
Retail chains such as
Ted Baker
or Next have seen growth in their revenues and increased quarterly returns. Due to the weak pound, the British capital has been attracting many tourists as well as Londoners. "Some of the smaller towns are suffering badly with local traders being forced to close. Often this is due to the growth of another retail destination nearby, such as a new shopping centre, or the presence of a new hypermarket which now sells clothing/electrical goods alongside groceries."
According to Mintel, a London-based market research firm, in 2011, 25% of British women are buying less clothes but of better quality (against 20% in 2010), while 38% of men are shopping for clothes at supermarkets. Almost half of these men are aged between 45 and 54.
The figures revealed by Mintel provide a deep insight into the clothing sector: 44% of British women overall do not enjoy the clothes shopping experience. Mintel also estimates that the plus-size womenswear market increased in value by 47% over the last five years, reaching 4 billion pounds in 2011. Furthermore, 78% of plus-size women are unhappy about the lack of retailers providing sufficient choice for them.
"Size is set to become an even bigger issue for clothing retailers," said Michelle Strutton, senior analyst at Mintel. "With a quarter of ladies struggling to find retailers that sell fashionable clothes for their size, more non-specialist retailers should incorporate larger sizes into their ranges in order to attract the fuller figured shopper."
Threatened by major outlets and the e-commerce business, which could see a 60% growth in apparel sales between 2010 and 2015, British retailers may need to go back to the drawing board. In fact, Mintel revealed that half of British consumers do not like paying full price for anything, while 51% of people switch from their preferred brand if they see a better deal on another."Across the retail sector as a whole, sales are very dependent on discounting", Sarah Cordey points out. "The British retail sector is always very competitive and a successful Christmas will be crucial for firms which have had a disappointing year".
Several brands are on the outlook for the British market. "We are now witnessing an increased number of international brands who are looking outside London for representation with a number seeing it as a good opportunity to pick up cheap space, such as
Forever 21
which opened in Birmingham," revealed Peter Mace. The landscape of British high streets is thus undergoing a massive transformation, especially as more retailers turn their eyes to the British capital with the London 2012 Olympic Games fast-approaching.
(Translated by Marina Felippe)
Copyright © 2023 FashionNetwork.com All rights reserved.