Most fashion professionals want a new job
July 6 - Nearly 70 percent of U.S. employees in the fashion and retail sectors plan to look for a new job in the next year, according to a survey released on Tuesday.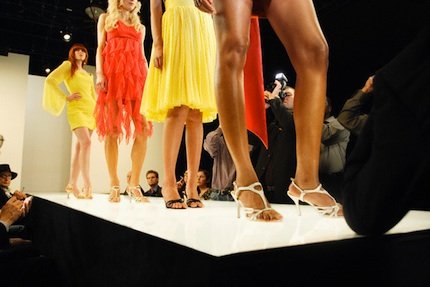 Not all the fashion jobs can be on the bright side of life. - photo: corbis
Those who had already switched jobs within the last 12 months saw their base salaries increase by up to 20 percent, according to findings released by recruitment firm 24 Seven Inc and the
American Apparel & Footwear Association
.
The survey of 2,000 professionals, including those in design, merchandising, sales, product development and e-commerce, indicate people are moving to different companies or positions in line with their changing job expectations.
While the fashion industry fluctuates, consumer spending -- which makes up nearly 70 percent of U.S. economic activity -- has remained somewhat bleak.
Sales at U.S. retailers' stores open at least a year are expected to rise about 3.5 percent in 2011, but consumer demand has been "more choppy" lately, Michael Niemira, chief economist of the International Council of Shopping Centers, told Reuters last week.
Overall, job expectations for 2011 were upbeat, as 62 percent responded that they expect their salaries to rise and 43 percent expect their bonuses to increase.
As fashion and retail professionals redefine their career paths, companies are learning to keep up to recruit and retain talent.
The design, digital and e-commerce areas are the most vibrant right now, with job demand steadily increasing. Flex-time and the ability to telecommute are also allowing more professionals to seek jobs that allow them to maintain their own schedules from home.
(Reporting by Eunju Lie; editing by Andre Grenon)
© Thomson Reuters 2023 All rights reserved.