Napa wine fete weathers weak economy, for now
By Mary Milliken
ST. HELENA, California (Reuters Life!) - The Silicon Valley fortunes might not have flowed as freely at this year's Napa Valley wine auction without a Shanghai billionaire, a self-made sandwich king and some wine-loving firefighters.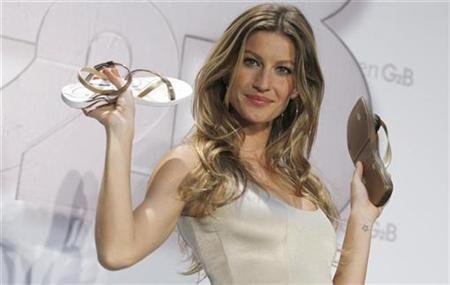 The country's most venerable charity wine auction is no bellwether for the U.S. economy but even America's premier wine region saw at this year's event that it has to work hard to keep cash rolling in during tough economic times.
On the heels of an inauspicious 400-point plunge on the Dow Jones industrial average on Friday, Napa Valley Vintners managed last weekend to raise $10.4 million for local charity, 5 percent more than last year and just shy of the record set in 2005.
But there were signs of strain under the elegant white tent, most notably in what was supposed to be the top lot at Saturday's live auction -- a dinner for 95 people to honor the recently deceased pioneer winemaker Robert Mondavi that fell short of the starting bid price of $10,000 a head or $950,000.
Were it not for the $1.7 million pieced together by dozens of donors for a farmworker health clinic, Auction Napa Valley would probably have seen proceeds decline this year.
Organizers said more modest bidders who put their paddles up for $1,000 or $5,000 donations saved the day.
"I think bids are becoming more democratic and are spread out among a larger group of bidders," said David Freed, a Napa Valley Vintners board member who manages 10,000 acres of California vineyards. "We didn't have the one or two multimillion dollar bids that we had in the past."
OUTSIDERS BID HEAVILY
The big Silicon Valley bidders of the past, like Symantec Corp CEO John Thompson, ceded the top spot in the live auction to an outsider: David Li, a 32-year-old Shanghai Internet billionaire who bought several lots of cult Cabernet Sauvignon, including six magnum bottles of 1992 Screaming Eagle for $500,000, roughly $7,000 a glass.
Li represents a new generation of wine collectors emerging from China, the fastest growing wine market in 2007 and a new outlet for the pricey "Cabs" of Napa.
But while China is just getting on the wine map, the United States is conquering it.
"This is the first year that America will be the number one consuming wine nation in the world in terms of gallonage," said Garen Staglin, owner of Staglin Family Vineyard.
Annual U.S. wine consumption has grown for the last 14 years and many drinkers are emerging from middle America, like Jimmy John Liautaud from Champaign, Illinois. The owner of Jimmy John's sandwich chain bid $300,000 for Blackbird Vineyards' lot, including double magnums from three vintages and tickets to the Chanel fashion show in Paris.
"We are wine drinkers, but we are simpletons," said Liautaud. "We will drink some and we will give some away."
As the demographics of wine bidders and lovers have changed, so has the auction started by Mondavi 28 years ago.
Napa Valley reigned supreme among U.S. charity wine auctions for more than two decades, but was bumped as the top money earner by the Naples, Florida, auction a few years ago.
They compete for star power -- Jay Leno hosted and Oprah Winfrey attended Napa's this year -- and the extravagance of lots. One lot this year offered wine and a South Africa safari and invited a Zulu princess to Napa to stir up interest.
But Napa's touts itself as the "American wine classic" put on by vintners, not just wealthy people. Bidders fly in from all over the world for the four days of events, including intimate dinners at top wineries with owners and winemakers.
GRAPE-STAINED SMILES
As in the investment world, diversification in the auction might be the best hedge against risk. Napa vintners have looked beyond the live auction and now hold an online "e-auction" for some 90 lots and a very popular barrel auction.
On Friday in a cool stone cellar, vintners pour wines from 128 barrels in a "Dutch-style" futures auction, attracting thousands of wine aficionados from all walks of life.
Each vintner offers 10 cases of the vintage that has yet to be bottled and fierce bidding lasts for four hours. The barrel auction ended with purple lips, bleary-eyed bids and $1.4 million raised, including $85,000 for 10 cases of the 2006 Hillside Select Cabernet Sauvignon from Shafer Vineyards.
Glenn Welling, an investment banker, and Michael Quick, who works in private equity, come every year with a group of eight friends and last year spent $15,000 at the auction. Despite the sluggish economy, they put no cap on spending this year.
"You taste a lot of great wine, make contributions to great charities and hopefully at the end of the day have a lot of wine to enjoy for a long time," said Welling, 38.
New Jersey firefighters Marty Lutz and Carmine Rizzi and general contractor John Gabriele also come every year to the barrel auction and spent more this year, including $3,000 for two cases from small producer William Cole, who they discovered last year.
Did the sagging economy back home weigh on their bidding?
"I wish it did, but apparently it did not," said Gabriele. "Bidding seemed to die off in the last hour, which was a little surprising. I expected to get bumped off a few things."
The evaporation of bids in the final hour might be one indication that even coveted Napa Cabernet isn't immune to a weak economy.
(Editing by Belinda Goldsmith)
© Thomson Reuters 2023 All rights reserved.