New joint projects for Louis Vuitton and Takashi Murakami
Their first collaboration was six years ago, now this year Louis Vuitton and Takashi Murakami have come together again. This time a tangy portfolio has been put together by the fashion house along with an unusual video from the multi-talented Japanese artist.


First animation "Superflat Monogram". You can discover the new ones at the Omotesando store in Tokyo
The animation, entitled Superflat, tells the story of the adventures of Aya – Takashi Murakami's heroine, whose path crosses that of Gaston Louis Vuitton and is based on manga, the principle source of influence on the Tokyo based artist.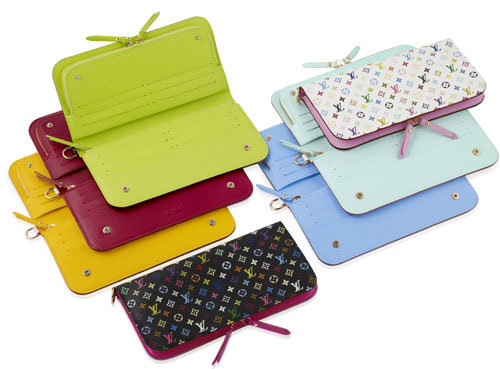 "Insolite Multicolore" by Louis Vuitton, a nod to Takashi Murakami
For its part, the French label has created a bright, multi-coloured wallet – "Insolite Multicolore" – which is as sophisticated as it is functional. With pop allure it is decorated with printed monograms on grainy leather. Grape, lemon, lychee, fig, aniseed, pomegranate, pistachio… the colours are lively and draw from the spirit of manga.
By Jonathan Fulwell (Source: Julie Mangaud)
Copyright © 2023 FashionNetwork.com All rights reserved.