NY menswear stays American, but adds elegance
Feb 17 - Menswear at New York Fashion Week has shed its scrappy image and developed its own style to rival Paris and Milan runways, showing cleaner, better-tailored clothes while staying true to all-American style, experts say.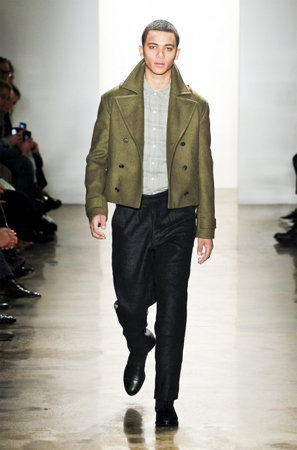 Richard Chai - New York Fashion Week, A/W 11-12 (photo by Pixel Formula)
For the fall and winter 2011 New York menswear collections, which ended on Thursday, designers embraced a more toned-down elegance by mixing American style with European taste.
"We've seen this Americana thing over the last couple years, but this year everything was a little cleaner," said Kevin Harter, vice president of fashion at U.S. department store Bloomingdale's.
Young designers such as
Richard Chai
have finally hit their stride, Harter said, lending men's lines at Fashion Week more gravitas.
"I did not find it scrappy this season," Harter said. "The young, emerging designers really impressed me this year."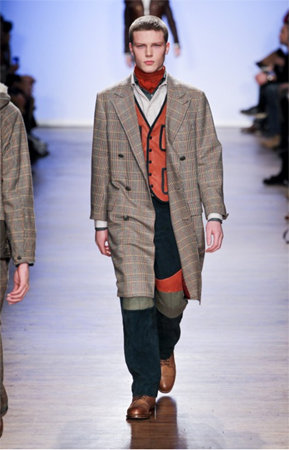 Rag & Bone - New York Fashion Week, A/W 11-12 (photo by Pixel Formula)
Some designers such as Band of Outsiders held their first runway show. Others like
Patrik Ervell
returned to the runway after years of simple presentations. Ervell's sleek and toned-down clothes may end up on Bloomingdale's racks for the first time, Harter said, a sign Ervell's designs have hit the right balance for a wider market.
The focus on American heritage items such as workwear, consisting of lumberjack shirts, heavy boots and cuffed denim, so prevalent on runways in past seasons, has been toned down and refined for greater elegance, buyers observed.
Style elements imported from abroad were given the American treatment. Tartans and tweeds at the Rag and Bone show were loosened and layered, reinvented for a more American look.
"I still think it was a domination of America -- you didn't see the literal presentation of the dandy guy, you saw the American dandy guy," said Paul Birardi, co-owner of the New York menswear store Odin, which has three branches in New York and stocks 80 percent American designers.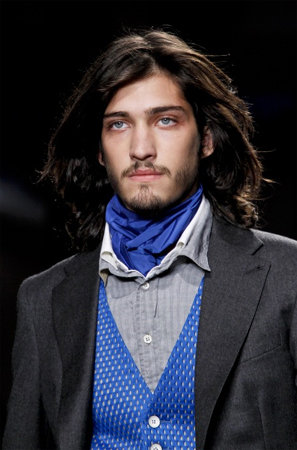 Rag & Bone - New York Fashion Week, A/W 11-12 (photo by Pixel Formula)
Beyond trends, designers and buyers said male consumers were continuing to improve how they dress, and that was reflected in the greater sophistication on the runway.
"It's suddenly OK for men to care about how they look," said Paul Marlow, co-founder of menswear line Loden Dager. "Sloppiness has been OK for so long," he added.
By Basil Katz
(Editing by Peter Cooney)
© Thomson Reuters 2023 All rights reserved.