Pakistanis step up flood rescue
By Gul Yusufzai
QUETTA, Pakistan (Reuters) - Water levels are falling in some parts of flood-hit Pakistan enabling rescuers to reach areas cut off for days but more bad weather is on the way, officials said on Monday.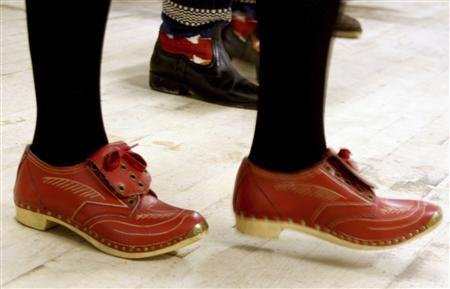 Pakistan has been battered by early rainy-season storms and flooding while severe weather has also affected Afghanistan and India, where about 65 people were killed in weekend rain.
More than 650 people have been killed across the region in the past 10 days.
Hardest hit has been southern Pakistan. A cyclone last week brought torrential rain and severe flooding to large tracts of mostly flat, usually desert-like, Baluchistan province.
The cyclone and floods, the worst in Baluchistan since records began nearly a century ago, have affected up to 2 million people and killed about 110. About 250,000 people are homeless.
The cyclone hit three days after ferocious wind and rain killed about 230 in the southern city of Karachi.
The weather was clear on Monday and rescuers were taking advantage to push into areas that have been cut off for nearly a week, said deputy provincial relief commissioner Ali Gul Kurd.
"The water level is definitely going down ... we're slowly reaching even the worst-hit areas," Kurd told Reuters.
The military is helping organise rescue and relief efforts with six C-130 cargo aircraft and more than two dozen helicopters carrying out search and rescue and relief operations.
Camps for the homeless, who have been crowding into schools, are being set up but Kurd said he had no tents.
"We don't have tents. Some non-governmental organisations have made commitments but we've also asked the Punjab government to supply us tents immediately," he said. Punjab is the centre of Pakistan's textile and tent-making industry.
HEAVY RAIN DUE
The flooding, the worst in Pakistan since 1992, is the second disaster to strike the country in 20 months. An earthquake hit northern mountains in October 2005, killing 73,000.
Kurd said snakes and gastro-intestinal problems were also major problems.
Flooding has also hit the Khyber Pass area, killing about 50 people.
Meteorologists said southern parts of Sindh province, of which Karachi is capital, and Baluchistan's coastal belt were in for more bad weather approaching from western India.
In neighbouring India about 240 people have been killed in storms and floods over the past 10 days.
In the western state of Maharashtra, heavy rain killed at least 52 over the weekend. Most were electrocuted or swept away in floods.
In Mumbai, India's financial hub, rain had eased after shutting down most of the city on Saturday and killing more than 10. Twelve people were killed in the neighbouring state of Gujarat and hundreds evacuated from low areas.
In Afghanistan, NATO peacekeepers have been helping rescue efforts after floods killed more than 40 people, destroyed roads and damaged homes and irrigation works.
The seasonal rain is vital for the region's agriculture and economy. It also brings welcome relief after many hot, dry months but every year the rains kill hundreds of people.
(Additional reporting by Kamran Haider in Islamabad, Krittivas Mukherjee in Mumbai and Rupam Jain Nair in Ahmedabad)
© Thomson Reuters 2022 All rights reserved.