Palestinian economy withers under Israeli curbs
By Mohammed Assadi
RAMALLAH, West Bank (Reuters) - Mazen Sonnoqrot, a Palestinian entrepreneur and former economy minister, makes a strong case for not doing business in his homeland.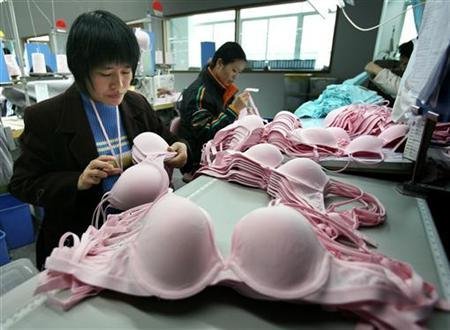 Sending a truckload of goods from his warehouse in the West Bank city of Ramallah to the Gaza Strip, 80 km (50 miles) away, costs on average $2,500 (1,300 pounds), he says. Importing a container of goods from Europe to Ramallah costs only $800.
Sonnoqrot blames the difference on delays at Israeli checkpoints and other curbs on movement in the Palestinian territories, especially the frequent closure of the main commercial crossing into the Gaza Strip.
"The cost of deliveries, the free movement of trade, of our imports and exports -- it really makes it impossible," he said.
Israel says closures at Gaza's crossings are prompted by threats of attack by Palestinian militants.
The closures are not the only reason investment has dried up in Gaza and the occupied West Bank, undermining efforts to build an economy and create jobs.
The rise to power of Hamas in March prompted Western countries to impose a crippling aid embargo on the government over the Islamist movement's refusal to recognise Israel.
Violence is also never far from the surface. Israel launched an offensive in Gaza in June to try to rescue an abducted soldier while clashes between rival Palestinian factions this month killed around 20 people in Gaza and the West Bank.
Foreign aid officials worry about the long-term effects.
"Frankly, I think it's impossible to have a viable Palestinian market economy with the degree of closures imposed on the West Bank and Gaza," said David Shearer, head of the United Nations Office for the Coordination of Humanitarian Affairs OCHA in the Palestinian territories.
SECURITY THREAT
The World Bank warned last month that Israeli restrictions and Western sanctions could make 2006 the worst economic year since the Palestinian Authority was established in 1994 under interim peace accords with the Jewish state.
The bank estimated growth per capita in the Palestinian territories would fall by 27 percent in 2006 from last year.
Israel beefed up checkpoints in the occupied West Bank after a Palestinian uprising erupted in 2000 and put additional restrictions on movement after Hamas took office.
Israeli officials note that gunmen have attacked crossings in the past like the Karni goods terminal, the main commercial crossing between Israel and Gaza.
Foreign Ministry spokesman Mark Regev said Israel understood the crossings needed to be open for trade to flourish but that security threats meant closures.
"It is in Israel's interest to see a positive economic situation in Gaza and the West Bank. We do not want to live next to a failed state," he said.
Under pressure from Washington, Israel agreed to marginally loosen restrictions at Gaza's border crossing with Egypt this month, but made no long-term commitment to keep it open. The Rafah terminal is mainly used for the passage of people.
Like Rafah, Karni has been closed for much of the year, and open for just a few days since the soldier was captured, provoking a humanitarian crisis in Gaza, the United Nations says.
SHRINKING ECONOMY
Figures are hard to obtain because government workers are on strike over unpaid wages, but foreign aid officials and Palestinian businessmen say there is little investment coming into Gaza or the West Bank.
The World Bank estimated gross domestic product at $4 billion in 2005, with a drop to $2.9 billion forecast this year. In comparison, the size of Israel's economy is $147 billion.
Unable to meet export delivery deadlines and faced with plunging local demand, partly because of unpaid salaries, manufacturers are closing down.
A recent study showed 22 furniture and textile factories had moved from Gaza to Egypt and Jordan this year because of the difficulty of getting goods through Israel.
About 80 percent of Gaza's remaining furniture makers had temporarily closed, added the report, sponsored by the Palestine Trade Center and foreign aid agencies.
Ashraf al-Shawa said his family's furniture factory in Gaza was barely operating, forcing him to build a new one in Egypt.
"Things have totally collapsed," Shawa said.
The international community had hoped Gaza could become a model of statehood when Israel withdrew Jewish settlers and soldiers a year ago. The coastal strip, home to around 1.4 million people, has instead descended into chaos.
While Gaza is often closed off, Palestinian trade in the West Bank is constricted by manned and unmanned Israeli checkpoints, roadblocks, gates and other obstacles -- about 530 in total, the United Nations has said.
"That is a huge hindrance in terms of trade and labour being able to move within the West Bank," said Shearer.
Samir Abdallah, a Palestinian economic expert, said foreign companies were cutting back or considering leaving.
Many businessmen simply do not come to the West Bank, let alone to Gaza, for security reasons.
"If the situation continues like this, we are looking at economic collapse," Abdallah said.
© Thomson Reuters 2022 All rights reserved.