Pantaloon may sell unit stake to Carrefour
MUMBAI, June 2 (Reuters) - India's Pantaloon Retail (PART.BO) is close to selling a stake in an unit to France's Carrefour (CARR.PA), the Business Standard reported on Tuesday 2 June.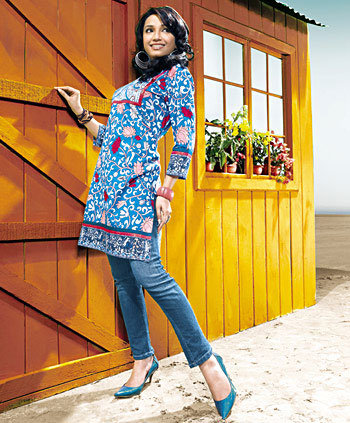 Pantaloons Rangmanch collection 2009
Carrefour will take a stake in Future Fashion Merchandise, a company formed after a restructuring of Pantaloon earlier this year, the newspaper said.
Kishore Biyani, chairman of Future group that operates Pantaloon, told the paper the company "has not concluded any deal with Carrefour as yet. I can't comment on possibilities".
The paper quoted a Carrefour official as saying: "We are in talks with companies but have not signed the deal."
Pantaloon officials could not be immediately reached for comment. (Reporting by Narayanan Somasundaram; Editing by Ranjit Gangadharan)
© Thomson Reuters 2023 All rights reserved.