Patriotism leads comeback of Russian filmmaking
By Amie Ferris-Rotman and Thomas Peter
SUZDAL, Russia (Reuters) - A gang of black-clad horsemen gallop past a line of gallows, splattering tufts of snow against frozen corpses.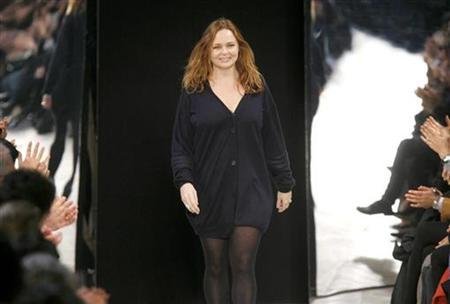 They are the 'oprichniki', loyal henchmen of Russia's sixteenth century tsar, Ivan the Terrible. Severed dogs' heads dangle from their saddles, a warning to the motherland's internal enemies.
The set belongs to a new film, "Ivan the Terrible and Metropolitan Philip," due out next year, which explores the relationship between the tyrant Ivan and his friend and fiercest critic, Philip.
Standing near a white-walled monastery in Suzdal, a town 200 kilometers (120 miles) northeast of Moscow whose buildings resemble the capital in medieval times, director Pavel Lungin said he had a working budget of $17 million for "Ivan," high by Russian standards.
The large budget and professional crew, including a U.S. cameraman who works with director Clint Eastwood, are a sign of a revival in Russia's film industry, which is attracting large sums from the government and private investors.
The government expects its production companies to make $900 million in profits in 2011, almost double last year's earnings. Their films are shown on the new screens popping up across the country, mostly to young audiences with more money to burn than their parents before them.
Like escalating prices on Russian paintings and domestic fashion, Russian film is regaining popularity and financial success as the economy soars for its 10th straight year, fuelled by $1 billion a day in energy exports.
"The Irony of Fate: Continuation," a sequel to Soviet-era favorite "The Irony of Fate," shocked Russia over the New Year by taking in $50 million at the box office in its opening month.
The story fast forwards the action from 1975 to the present day, tracking the interactions of the children of the protagonists of the original movie.
Meanwhile, post-apocalyptic "Inhabited Island," a sci-fi two-part film directed by Fyodor Bondarchuk with a running time of 4.5 hours, has a budget of $36.5 million, possibly the largest-budget movie ever to be made in Russia.
Producer Alexander Rodnyansky said "Inhabited Island," based on a book by Russian sci-fi duo the Strugatsky brothers, will have special effects to rival Hollywood blockbuster The Matrix.
"(We want) to try to make the viewers understand that at least some Russian producers are able to produce the high-quality product, exactly the same quality as all the great international movies," Rodnyansky said.
STATE INTERVENTION
Once the pearl of the Soviet Union's propaganda machine, the film industry was lavished with large state budgets and producers and directors were encouraged by a slew of highly-trained technicians and professional actors.
One of its early pioneers, Sergei Eisenstein, is largely accredited with creating montage, or modern editing.
But it took a sharp blow during the turbulent 1990s following the break-up of the Soviet Union, when cinemas shut down in waves across the country and studios lost funding.
At the beginning of the 2000s the state kick-started a revival by introducing market conditions.
"Our position was very simple: we will support production but cinemas and production companies will be private," said Mikhail Shvydkoi, head of the Federal Agency for Culture and Cinematography, which is being absorbed into the culture ministry.
Of around the 200 films made last year, half were given state support, he said, adding that Russia has around 100 million euros ($157.3 million) allocated for films this year.
Private investors play a key role, contributing the often much larger balance from their pockets.
"Private investors will call us and ask if we will support a movie, and if we do, then they will immediately invest. Governmental expertise in these fields is very important," Shvydkoi said in an interview in Moscow.
Metals tycoon and billionaire Viktor Vekselberg has funded films, he said, along with the state-controlled Bank of Moscow.
The state expects to see 20 million cinema-goers by 2010, up from 14 million -- or 10 percent of the population -- today.
"This is a result of the general stabilisation of the Russian economy. People are not afraid to spend money for entertainment," Shvydkoi said.
Screen numbers have as much to do with this rise as funding. In 2000, only 150 new screens opened across Russia. By 2010, Shvydkoi hopes that 2,500 new screens will be opening every year. The government says a quarter of cinemas today show Russian films, up from 3 percent in 2000.
NATIONAL PRIDE
But while movies about Soviet-era wars, the ongoing conflict in Chechnya and much earlier periods of Russian history are successful here, they have not done well abroad, where many are wary of Russia's expanding power.
"The highly patriotic element in many big-budget Russian films that makes them so popular at home is to some extent a turn-off for foreign viewers, who may well take a different geopolitical stance," said Julian Graffy, professor of Soviet and Russian film at University College London.
"There is a new, slightly anxious, national pride, and that is reflected in the new films of 'aggressive masculinity' that are so popular," Graffy said.
Among the dozen or so international releases of the last few years was "9th Rota," or "9th Company," an action movie directed by Bondarchuk detailing the lives of conscripts in the Afghan war of the 1980s. A blockbuster in Russia, it was poorly received when it was distributed abroad in 2005.
Conversely, Russia's internationally acclaimed art house films fare less well at home.
The new film by Oscar-winning director Nikita Milkhalkov, "12," where 12 jurors decide the fate of a young Chechen accused of murdering his adoptive father, picked up an Oscar nomination in February but failed to become a hit at home.
Averaging 12 to 22 years of age, the Russian cinema-goer is too young to appreciate "sophisticated" movies, said Michael Schlicht, head of production house 20th Century Fox in the CIS and a native East German.
"An Oscar is no guarantee for success in Russia. Rather, the opposite is the case. They like shallow stuff."
(Reporting by Amie Ferris-Rotman and Thomas Peter; Additional reporting by Nikolai Pavlov in Suzdal and Christian Lowe in Moscow; Editing by Eddie Evans)
© Thomson Reuters 2023 All rights reserved.