Perfume maker sues musician Prince
NEW YORK (Reuters) - A perfume company that went into business with musician Prince to make a "3121" fragrance -- named after his 2006 album -- sued Prince on Monday for $100,000 for failing to help promote the perfume.
According to the lawsuit, filed in New York State Supreme Court, Prince and his music publisher Universal Music Publishing Group reached a licensing agreement with perfume company Revelations in December 2006 to use Prince's name and likeness and the name "3121" to market two fragrances.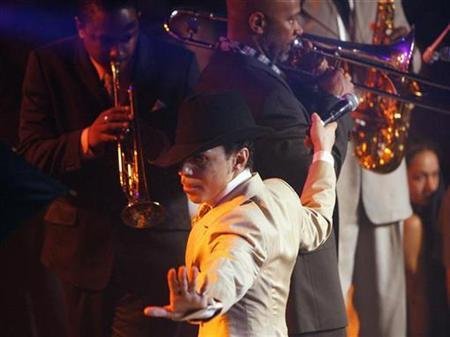 The first fragrance was released in 2007 and a second is due out in 2009, the lawsuit said.
According to the agreement, Universal would earn 50 percent of the net profits from the sale of the fragrances. In exchange the label would arrange the cooperation of Prince for marketing opportunities, the lawsuit said.
"Since July 2007, despite repeated attempts by Revelations there have been virtually no communications from anyone who could commit to or coordinate any promotional efforts by Prince," the breach of contract lawsuit said.
Representatives for Prince, who has released 29 albums since 1978, were not immediately available for comment.
"Although we have not seen the complaint, we are familiar with the claims being asserted by Revelations, and they are completely without merit," Universal Music Publishing Group, which was also named in the lawsuit, said in a statement.
The music company is owned by French media and telecoms conglomerate Vivendi.
(Reporting by Edith Honan, editing by Michelle Nichols)
© Thomson Reuters 2023 All rights reserved.