Police break up Bangladesh textile workers protest (50 hurt)
DHAKA, Sept 20 (Reuters) - At least 50 people were injured on Saturday when Bangladeshi police used batons to disperse a protest by textile workers demanding to be paid early ahead of the Muslim Eid al-Fitr festival, police and witnesses said.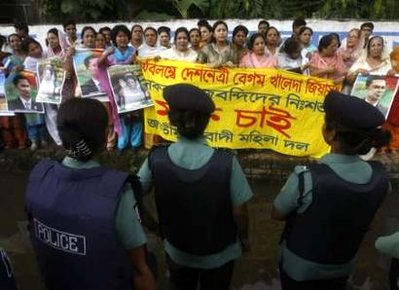 Photo : Andrew Biraj/AFP
Police said more than 3,000 workers took to the streets and vandalised a garment factory, damaged dozens of vehicles and blocked a busy street in the Malibag area of the capital Dhaka for several hours.
"We went into action when violent workers started damaging vehicles," a police officer at the scene told Reuters.
The country has some 4,000 garment factories, employing around 2.2 million workers, mostly women. (Reporting by Nizam Ahmed; Editing by Mariam Karouny)