Prices cool India's love affair with gold
MUMBAI - Gold demand in India, one of the world's leading buyers, is likely to moderate in 2012 as higher inflation trims disposable income at a time prices are stubbornly high on a weak rupee, the head of the World Gold Council in the country told Reuters.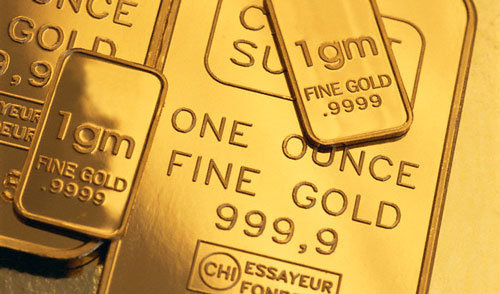 Photo: Corbis
That should bring down imports from the record high level of 2011, Ajay Mitra, managing director of India and the Middle East at the WGC, told Reuters in an interview on Thursday, which may help the Indian government in its battle with a fiscal deficit.
"Sentiment is down. The way customs duty has been administered will see moderate demand over the next couple of quarters. I don't see it as strong as we saw in the last two years," Mitra said.
In an effort to stem imports and shore up its current account, New Delhi doubled the import duty on gold to 4 percent of value in its March budget.
The government's aim is to cut the value of imports to $38 billion this fiscal year, down 35 percent from 2011/12. In the January to March quarter, when the duty hike wasn't effective for most of time, imports were $10.4 billion, down 3 percent in value from a year ago, according to the WGC.
In volume terms, gold demand in the first quarter of 2012 fell 29 percent - the sharpest fall coming in investment demand - which tumbled 46 percent, pressured by a weak and volatile rupee among other factors.
In 2011, the country used 933.4 tonnes of gold, including 567.4 tonnes in jewellery and 366 tonnes as investment.
Mitra said demand should pick up later in the year ahead of the traditionally strong fourth quarter. "Demand will pick up towards the festive season ... at the end of the third quarter."
WEDDING SEASON
Demand for gold is traditionally strong in the fourth quarter as the wedding season gets under way and as Indians celebrate festivals like Dhanteras and Diwali.
Mitra expects restocking from jewellers at the end of third quarter as they prepare for the peak demand season.
The drop in demand during January to March allowed China to remain the world's top gold consumer for the second quarter in a row, with its gold demand up 10 percent to 255.2 tonnes, beating India's 207.6 tonnes, according to the WGC data on Thursday.
"(Indian) consumers are cautious about where to spend, how much to spend given that disposable incomes are shrinking. And the fact that we are anticipating further price hikes," Mitra said.
India's inflation accelerated in April to 7.23 percent just as economic growth slumps to a near three-year low.
Meanwhile, although international spot gold prices hit a 4-1/2 month low on Wednesday, Indian gold prices have not corrected in the same proportion as the Indian rupee has fallen to a record low level against the dollar.
By 7:01 p.m., gold futures in the country were up 1.06 percent at 28,255 rupees per 10 grams, not far from a record high of 29,516 rupees hit in November 2011.
Mitra said India's imports in the current calendar year were likely to moderate in line with a fall in consumer demand.
India depends on imports for most of its gold requirements and in 2011 the country's overseas purchases rose to record high of 969 tonnes, the WGC data showed.
The rising popularity of gold exchange traded funds (ETF) has also been contributing to a drop in demand for coins and bars, he said.
© Thomson Reuters 2023 All rights reserved.