Pricey jewelry sales lift Tiffany, Signet
(Reuters) - Tiffany & Co (TIF.N) and Signet Jewelers Ltd (SIG.N) reported better-than-expected quarterly profits as shoppers renewed their enthusiasm for pricey jewelry.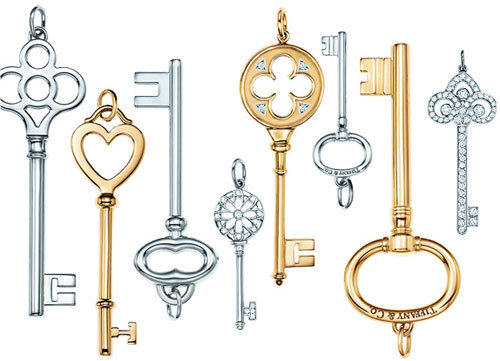 Tiffany pendants
Upscale Tiffany reported that global sales at its stores open at least a year, or same-store sales, rose 10 percent during its first quarter, lifted by growing international sales.
Tiffany also raised its full year profit forecast to a range of $2.55 to $2.60 per share, above the average Wall Street estimate of $2.51. Tiffany expects sales to be up 11 percent this year and to open 16 stores.
Tiffany shares were up 4.4 percent, or $1.91, at $45.50 in premarket trading.
In Asia, Tiffany's overall sales rose 50 percent, while at its flagship store on Manhattan's Fifth Avenue, which accounts for about 10 percent of business, sales were up 26 percent.
Overall sales at Tiffany rose 22 percent to $633.6 million during the quarter.
The company cited considerable growth in purchases of jewelry priced above $50,000.
Signet's sales at its upscale Jared The Galleria of Jewelry rose 15.8 percent. Overall sales at Signet were up 6.2 percent to $810 million.
Signet, which also operates the more modestly priced Kay Jewelers chain in the United States, as well as Ernest Jones in Britain, reported that company wide same-store sales were up 5.8 percent.
Signet, whose customers are generally less affluent than Tiffany's, has won market share from rival Zale Corp (ZLC.N). On Wednesday 26 May, Zale reported a quarterly loss and a 2.2 percent decline in same-store sales during its first quarter.
Signet shares were down 5 cents at $30.60 in premarket trading.
(Reporting by Phil Wahba)
© Thomson Reuters 2022 All rights reserved.