Retail real estate recovery taking hold-research firm
Vacancy rates and rents at U.S. neighborhood shopping centers improved for the second quarter in a row, further evidence the sector is moving toward recovery after years of weakness, real estate research firm Reis said on Friday.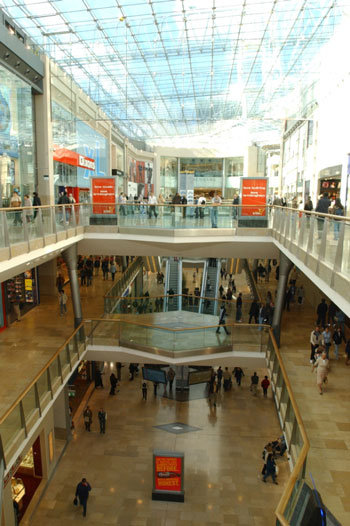 Photo: Pixel Formula
The retail real estate sector has been among the hardest hit in commercial property. At the mercy of consumer spending, the sector has reflected the diverse pressures and changes since the housing crisis began in 2007.
The first quarter marked the first time in nearly seven years that average vacancy rates at strip malls fell, and that trend continued in the second quarter, Reis said, with the rate declining to 10.8 percent. While demand for space is weak, the firm said, new construction is even weaker.
At the same time, asking rents rose 0.2 percent, up from a gain of 0.1 percent in the first three months of the year.
"Although we still remain hesitant to claim that the market has reached stabilization, two consecutive quarters of vacancy and rent improvement is the strongest evidence to date that the sector is on the road to recovery," Ryan Severino, Reis senior economist, said in a statement.
The firm said vacancies should continue to fall slowly through the rest of 2012, as demand outstrips construction.
Larger regional malls, meanwhile, recorded a drop in vacancies to 8.9 percent, while rents rose for the fifth quarter running. Reis said demand is stronger for malls than shopping centers, though still markedly weak.
Still, the upward trend has benefited real estate investment trusts, including high-profile mall owners like
Simon Property Group
Inc,
General Growth Properties
Inc, Macerich Co and Taubman Centers Inc.
© Thomson Reuters 2023 All rights reserved.