Retailers see Web offsetting spending slump
By Alexandria Sage - Analysis
NEW YORK (Reuters) - Retailers who scoffed at the web during the flush days of consumer spending are now diving head first into online initiatives, lured by that channel's resilience in the downturn.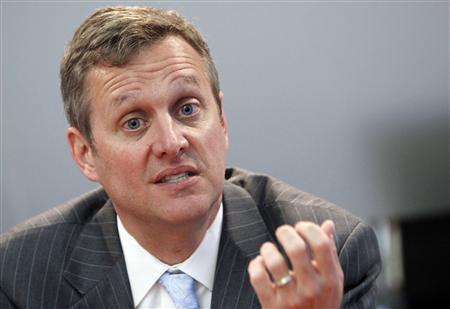 More resources are pouring into retailers' Web operations, and brands from Juicy Couture to Louis Vuitton are at the forefront of digital measures to drive sales, whether through Facebook pages, Twitter feeds announcing new merchandise or online communities, according to speakers at the Reuters Global Luxury and Retail Summits.
The once overlooked Web has shot to the top of worldwide retailers' priority lists as the recession has eroded sales at traditional brick-and-mortar stores.
While retail sales -- excluding food, gasoline and motor vehicles -- dropped 8 percent in the first quarter of this year, e-commerce sales were flat, according to Internet research firm comScore.
"In the past (retailers) considered this channel a minor channel, nice to have," said Claudia D'Arpizio, a partner in Bain & Co's Milan office. "They were already aware of the potential but they were just postponing because they had other priorities. Now it's becoming a No. 1 priority."
Liz Claiborne Chief Executive William McComb agreed.
Online was an "underfunded and largely neglected component" of the apparel giant's business before a recent restructure to become more brand-focused -- a strategy marked by bigger investment in digital, McComb said.
The scale-back in store growth this year ups the ante for e-commerce, he said. "We're going to increase the short-term goals of the productivity of those e-commerce sites."
Juicy Couture, one of Liz's fastest-growing units, sees a ramp-up in its site for this holiday season due to gifts. The trendy brand that is already on Facebook is developing iPhone applications, while its pink website includes blogs and allows fans to post photos of themselves in Juicy product.
Online, 8 percent of sales could grow to 10 percent this year and eventually make up 20 to 25 percent, said President Edgar Huber.
Online runway shows are helping boost JC Penney's newly launched apparel brands, said Chief Executive Myron "Mike" Ullman, adding that the website also serves as a powerful means to communicate in-store sales promotions.
"It's just not based on convenience alone. It's also being able to see the whole assortment and browse," Ullman said.
GOING BEYOND AMAZON.COM
Upscale retailers online must be more creative to counteract the website user's inability to feel and appreciate the fine fabrics and materials that are the hallmarks of luxury.
A utilitarian site that may optimize volume but is short on image and user experience will fall flat with luxury shoppers, said Milton Pedraza, chief executive of the Luxury Institute.
"They recognize that having a standard of Amazon as your retailing experience is not going to cut it in the luxury industry. They need to go beyond that," he said.
Those extra steps now include adding new media, said James Gardner, co-founder and chief executive of interactive agency Create the Group, whose clients include Dunhill, Calvin Klein, David Yurman and Burberry.
"They felt the squeeze more than other industries and that forced them to look at these strategies," Gardner said, adding that a staid industry focus on traditional advertising -- such as "selling the dream" within the glossy pages of Vogue magazine -- was now shifting to digital.
"How can we still create that dream but bring it to life interactively?" is the question CEOs ask today, Gardner said.
The answer lies partly in excellent customer service.
Designer Jonathan Adler, who said his web sales were growing "significantly" to help his bottom line, said service had to be as flawless as that found in retail stores.
"The web is like anything else -- it's like another point of purchase and the people who shop are not just email addresses," Adler said. "They are human beings and when they buy a sofa you need to communicate with them and be like, 'You really need to buy some pillows with that.'"
Even as many brands are chasing online opportunities, some are questioning whether they should even be there. Close-out retailer Big Lots Inc, for example, will decide by the end of the year whether to continue or pull the plug on its nascent Internet business, said Chief Executive Steve Fishman.
Acknowledging that many companies are "much better than we are at it," Fishman said the competitive online space is fierce, with razor-thin margins and no guarantee of success.
"If you think you're in a competitive business when you're in the four-wall retail business, you have no idea what a competitive business it is when you go online," he said.
(Editing by Brian Moss)
© Thomson Reuters 2023 All rights reserved.