Retailers taking risks in quest for growth
June 29 - Retailers have always been cyclical, hostage to swings in consumer spending. Now, many feel compelled to seek new growth avenues outside their sluggish main markets, taking a step into the unknown.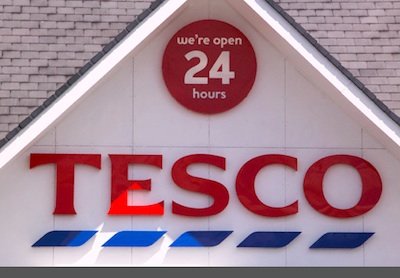 Seeking for diversification can be costly and time-consuming for retailers - photo: corbis
The outlook for most U.S. and western European store groups is grim.
Recession-scarred consumers have put credit-fueled spending firmly behind them, population growth looks set to remain subdued and many markets appear saturated with stores as shoppers move online.
No surprise then that executives at this week's Reuters Consumer and Retail Summit set out a range of plans to expand outside core markets and into faster-growing areas such as foreign countries, new store formats and services.
The potential benefits are clear. For
Tesco
, the world's third-biggest retailer, profit margins in its fast-expanding financial services business are around 25-30 percent, compared with just 4-5 percent on groceries, according to Natalie Berg, co-global research director at
Planet Retail
.
But diversification can be costly and time-consuming, with no guarantee of success.
A study by consultants Bain & Co made exclusively available to Reuters showed fewer than 40 percent of European retailers were successful with moves to diversify from 2000 to 2010.
Lead author Joelle de Montgolfier believes store groups need to work harder to find original concepts, adapt them to local markets, test them better and run them through a dedicated team.
Western European retailers face a more pressing need to find new sources of growth than U.S. counterparts because their home markets are smaller, more consolidated and face a tighter fiscal squeeze as their governments look to cut deficits.
"In a market the size of the U.S. it makes sense to be fairly focused and just do the one thing you do well on a very large scale, whereas in Europe it makes sense to be more diversified," said Ira Kalish, director of economics and consumer business at consultants
Deloitte
.
The good news for the Europeans is that, with more practice, they are getting better at learning new skills.
The Bain study of 25 leading European retailers found more than 500 attempts at diversification last decade, much higher than a similar study of U.S. store groups a few years earlier.
The Europeans had a success rate of almost 40 percent, against 30 percent in the U.S.
LEARNING CURVE
The most common, and most successful, drive for new growth is in foreign markets.
U.S. toymaker Hasbro, the firm behind Monopoly board games, underscored the benefits of expanding in fast-growing countries such as Brazil and China, saying it expected foreign sales to overtake U.S. sales in coming years.
British grocer
Asda
, part of U.S. retail giant
Wal-Mart
, also highlighted the advantages of being part of a global group, saying economies of scale meant it was able to undercut rivals with group brands like Elegant Living homewares.
British home shopping group N Brown, however, said it was vital to understand the differences between markets.
In Germany, for example, it is operating in a market where customers typically return around 60 percent of what they order, more than double the norm in the United States and a significant logistical challenge.
Launching new store formats is another popular way of diversifying.
British grocers J
Sainsbury
and Waitrose said they were rapidly expanding convenience stores to tap new trends toward "food on the go" at lunch and "top-up" shopping at the end of the day.
But not everyone is convinced strong sales growth translate into good returns. Asda is shunning convenience stores, arguing grocers need to charge higher prices to make the economics work.
Tesco, Britain's biggest retailer, is pursuing one of the most ambitious diversification strategies. As well as expanding abroad and with new store formats, it is building a services business which includes setting up a bank.
The task of building IT platforms, establishing call centers, recruiting and training staff and winning regulatory approvals has taken around three years.
"I don't think there will be too many new competitors appearing, if our experience is anything to go by," Tesco's head of retail services Andrew Higginson told Reuters.
But the group believes the hard work will be worthwhile, and that it can build a retail services business earning 1 billion pounds ($1.6 billion) annually.
Deloitte's Kalish believes it's the sort of strategy that a growing number of retailers will have to pursue.
"It's a very steep learning curve. It's a long-term investment. The returns are not likely to be quick. But in the world we're living, this is where growth is going to come from," he said of retailers' drives to diversify.
(Additional reporting by Dhanya Skariachan in New York)
© Thomson Reuters 2022 All rights reserved.