Rio de Janeiro hosts the World Footwear Congress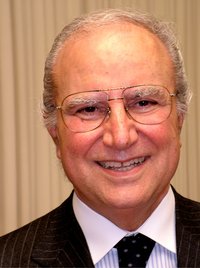 Vito Artioli, president of the European Confederation of the Footwear Industry (CEC)
For the first time, the World Footwear Congress will be held outside of Europe - in Rio de Janeiro, on the 7th and 8th of November. Its theme will be: "The world from today. The vision for tomorrow."
Organized by the European Confederation of the Footwear Industry (CEC), and cosponsored by the fairs Micam and
Couromoda
, the Congress will address such topics as the effectiveness of anti-dumping, the environment, sustainabile production, professional training, conditions and costs of employment, retail organization, branded lifestyle consumer products, and new technologies.
According to Mr. Vito Artioli, president of the CEC, "the sector is recovering, but it is essential that a global exchange of ideas take place in order to devise solutions that address future challenges. I am certain that the exchange of experiences at this World Congress will be productive in this regard."
More than 300 entrepreneurs, association presidents and directors of footwear industry trade fairs have confirmed their attendace, including the presidents of the FICE (Spanish Footware Federation), the APICCAPS (Portuguese Association of footwear, accessories, and leather and leather-substitutes), ANCI (Italian Footware Association) and
Abicalçados
(the Brazilian Association of footwear). Mr. Fernando Pimentel, Brazilian Minister of Development, Industry and Foreign Trade, will honor the WFCM with his presence.
Hailing from Portugal, Spain, Germany, Colombia, China, Mexico, India and Russia, some speakers are leaders from companies such as
Fratelli Rossetti
, Grupo Cortina,
Arezzo
, Brown Shoe, Grupo
Bata
Beira Rio, Grupo Flexi, prestigious consultants and representatives of chambers of commerce and technology centers.
Copyright © 2023 FashionNetwork.com All rights reserved.