Russia's KupiVIP raises $38 mln from Intel-led group
MOSCOW - Russian online retailer KupiVIP has secured funding of $38 million from a consortium led by the investment arm of technology giant Intel, a cash-raising boost ahead of a planned stock-market float in New York within two years.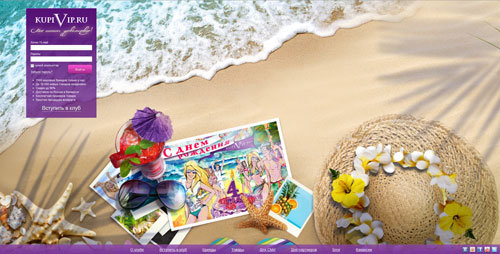 KupiVIP
Russia became Europe's biggest internet market last year and has been increasingly attractive for investors seeking exposure to a rising middle class and broadband use, as highlighted by block-buster IPOs from Yandex and Mail.Ru Group in the past two years.
The new funding round includes Acton Capital Partners, the European Bank for Reconstruction and Development (EBRD) as well as existing shareholders
Accel Partners
and Balderton Capital, and brings the total raised by KupiVIP to $124 million.
"We are very excited to be able to ... help KupiVIP become the largest fashion e-commerce company in Russia. Russia is now the largest internet market in Europe and KupiVIP is well positioned to take full advantage of this opportunity," said Igor Taber, Investment Director of Intel Capital Russia - a division of Intel.
Launched in October 2008, KupiVIP positions itself as an online shopping club for registered users selling discounted fashion goods from high-street and luxury brands.
It operates the KupiVIP.ru, KupiLuxe.ru and ShopTime.ru websites with more than 8 million registered users.
KupiVIP plans to raise more than $120 million in an initial public offering on the New York Stock Exchange within two years and aims to reach annual turnover of $1 billion, its founder and chief executive said this week.
© Thomson Reuters 2023 All rights reserved.