Shadowed by giants, Milan young designers seek break
By Marie-Louise Gumuchian
MILAN (Reuters) - To fashionistas around the world, Milan is best known for established brands such as Giorgio Armani, Prada and Versace but its young and upcoming designers are eager to show it is also a hive of emerging talent.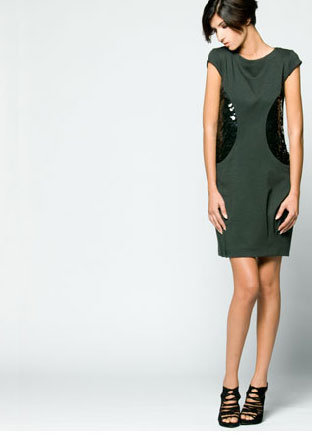 Cristiano Burani - Photo: www.cristianoburani.it
Fashion-lovers agree that London, whose designers are considered among the most avant garde, is unrivalled in nurturing new names. But Milan has plenty to say too.
Italy's national chamber of fashion is seeking to help young designers carve a name for themselves and organizes catwalk shows for a select few at the start of Milan fashion week.
"It is very difficult (to start out)," upcoming designer Cristiano Burani said backstage at his show during the just-ended Milan fashion week. His collection featured frilled jackets, flowery dresses, satin skirts and hot pants.
"The chamber gives us visibility, showing we have something to say alongside the big brands."
Burani, like many of his peers, has worked for major design houses. He and four others were picked by a jury which included buyers from stores like Bergdorf Goodman, Saks Fifth Avenue to show their work as part of the "Fashion Incubator" project.
The initiative aims to help young brands start up, setting up meetings with advisers on marketing, pricing and licenses.
"It's very difficult to make it, that's why we need occasions like these," Alessandro Biasi said. His A-Lab line was inspired by forests in fairy tales, mixing beige and green for drape-like skirts. Models' hair set as birds' nests.
The Made in Italy industry is world-renowned with artisan cobblers, bag makers and weavers at the heart of the country's long tradition in crafts and design.
Its future is in the hands of the young.
"Milan is a city where there is good creativity for pret-a-porter and at the same time it is business-orientated, so it's right that young designers are represented here," Mario Boselli, chairman of the national chamber of fashion, said.
Maria Francesca Pepe from Milan attended London's Central St Martins school. She designs in Britain but manufactures in Italy.
"London, its big strength is launching new designers. Probably Milan, it's more for brands ... I do believe each fashion capital can give you different opportunities," she said.
"I love Milan, I love the way I can go there and work with amazing suppliers, factories, artisans. I keep it as a precious opportunity that I have, since my roots are there. It's a different environment."
Italian Chicca Lualdi said it was tough to start a fashion career anywhere. She founded her brand Beequeen two years ago after more than a decade of industry experience.
"Determination, some luck and of course talent help," she said. (Additional reporting by Catherine Bosley in London, editing by Paul Casciato)
© Thomson Reuters 2023 All rights reserved.