Simon says General Growth has not shared any data
NEW YORK (Reuters) - The head of Simon Property Group Inc (SPG.N) said on Tuesday 2 March that despite signing an agreement, it has yet to receive any information from bankrupt General Growth Properties Inc (GGWPQ.PK), the smaller rival that Simon is trying to buy.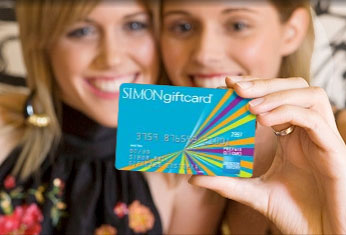 Simon Property Group mall gift card - Photo: http://www.simon.com
"We've had this long dance on the NDA, nondisclosure agreement," David Simon, chairman and chief executive of Simon Property Group, said at the Citi 2010 Global Property CEO Conference. "They wanted a lot of restrictions in that -- you couldn't talk to partners; you couldn't talk to financial sources. We finally got one we can live with; we signed one Monday 1 March. We have yet to see any data."
Separately, Simon also filed amended objections to General Growth's request to extend the period it has in bankruptcy court to exclusively file a reorganization plan.
Simon has offered to buy General Growth, the No. 2 U.S. mall owner, for $10 billion in cash, which it says includes about $9 per share for stockholders. General Growth, which filed for Chapter 11 bankruptcy protection in April, has rebuffed Simon's offer and instead is pursuing a plan to emerge from bankruptcy as a stand-alone company.
(Reporting by Ilaina Jonas, editing by Gerald E. McCormick)
© Thomson Reuters 2023 All rights reserved.