Small and mid-cap stocks slip as Dick's weighs on retailers
NEW YORK (Reuters) - Small and mid cap stocks fell on Tuesday 18 May as Dick's Sporting Goods (DKS.N) joined a number of other retailers casting doubt on the consumer recovery with cautionary forecasts for the future.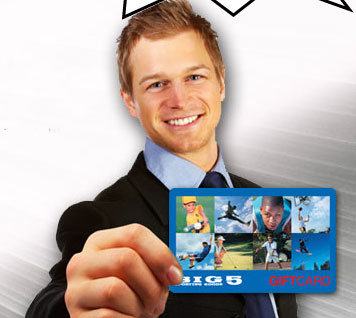 Photo: www.big5sportinggoods.com
Dick's Sporting Goods' quarterly profit surpassed Wall Street targets on improved margins, but a tepid profit forecast for the second quarter sent the shares down 3.6 percent to $27.46.
"You are starting to see a rollover in some of the consumer names," said Edward Hemmelgarn, chief investment officer of Shaker Investments in Cleveland. "People are beginning to question, maybe the consumer won't just keep on spending, there is something in the story about deleveraging and paying down debt."
The S&P MidCap 400 index .MID fell 0.7 percent while the S&P SmallCap 600 index .SML lost 0.4 percent. That compared with a 0.6 percent drop in the benchmark S&P 500 .SPX.
Casting doubt on the strength of the consumer, the world's largest retailer Wal-Mart Stores Inc (WMT.N) said more than ever its customers were living "paycheck-to-paycheck." And discount apparel and home fashions retailer TJX Cos Inc (TJX.N) gave a forecast suggesting its recent pace of growth may cool.
The S&P midcap consumer discretionary index .4GSPD fell 0.8 percent, while the equivalent small cap index .6GSPD fell 0.9 percent.
Stocks traded erratically as investors also weighed the outlook for the debt-laden euro zone, which they fear could slow global growth, while a fall in U.S. building permits to a six-month low in April suggested the housing recovery may struggle.
Shares of South Financial Group (TSFG.O) fell 5.2 percent to 28 cents, extending Monday 17 May's 55 percent decline. Canada's Toronto-Dominion Bank (TD.TO) on Monday 17 May said it will buy South Financial for about $191.6 million, paying $61 million in cash or stock to South Financial shareholders, less than half of the U.S. bank's market value of $144.5 million as of Friday 14 May. It will also pay $130.6 million in cash to the U.S. Treasury for South Financial's preferred shares.
On the upside, shares of Spreadtrum Communications (SPRD.O) rose 12.2 percent to $9.18 a day after the chipmaker swung to a quarterly profit and forecast second-quarter revenue above Wall Street estimates.
Shares in Clean Harbors Inc (CLH.N) rose 4.6 percent to $65.78 after the waste management company said it would book a sizable revenue gain from cleanup operations following the BP (BP.L) oil spill in the Gulf of Mexico.
(Editing by Leslie Adler)
© Thomson Reuters 2023 All rights reserved.