SocGen defends itself ahead of money laundering trial
By Sudip Kar-Gupta
PARIS (Reuters) - Societe Generale laid out its defence ahead of a high-profile money laundering trial due to begin in Paris on Monday, which could put further pressure on the French bank as it grapples with the effects of a trading scandal.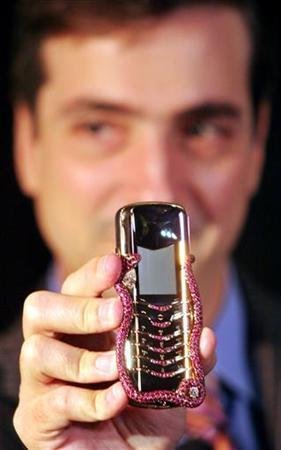 SocGen reiterated it had not taken part in any money laundering.
"Neither the bank, nor its employees have knowingly participated in any money-laundering transaction," SocGen said in a statement on Sunday.
SocGen is one of four banks due to appear at the Paris criminal court in the trial known as "Sentier 2", due to its links with the capital's Sentier textile district.
The other three banks in the case are HSBC unit Societe Marseillaise de Credit (SMC), Barclays France and National Bank of Pakistan.
SocGen Chairman Daniel Bouton and three other officials at the bank are due to appear at the Paris criminal court in connection with the case.
In July 2006, a French magistrate ruled that more than 130 bankers should face money laundering charges in connection with an alleged cheque scam in the late 1990s.
The alleged money laundering took place between 1996 and 2001 in the Sentier area of the city and involved stolen or fraudulent cheques shuttled between France and Israel.
SocGen said it always followed the law regarding the processing of cheques.
LEGAL OBLIGATIONS
"The bank has always rigorously complied with its legal obligations and market standards recognised by the supervisory authorities with regard to processing cheques. As such, its behaviour is identical to the other large French and international banks," it said.
"The fact that Societe Generale did not systematically control the processed cheques and did not detect and refuse cheques which were considered to be fraudulent cannot constitute a charge against the bank.
"At that time, there were no legal or regulatory obligations to check cheques as part of the fight against money laundering. Such controls by banks were only enacted in April 2002."
In a separate matter SocGen last month revealed 4.9 billion euros (3.68 billion pounds) of losses which it said were caused by rogue trades carried out by Jerome Kerviel, a 31-year old employee at the bank. Kerviel is under investigation and faces possible criminal charges.
SocGen's weakened position has made it the subject of bid speculation involving rival French banks BNP Paribas and Credit Agricole .
Shares in SocGen closed up 5.5 percent at 87.80 euros on Friday, giving the bank a stock market value of around 40 billion euros.
(Editing by David Holmes)
© Thomson Reuters 2021 All rights reserved.