The Fédération Française de la Couture prepares for Didier Grumbach's successor
The Fédération Française de la Couture, du Prêt-à-Porter des Couturiers et des Créateurs de mode (French Federation of Couture and Fashion Designers) has carried out statutory changes to the organisation at an extraordinary AGM, changes which will come into effect in the next few months.

The changes concern the setting up of a collegial structure made up of 5 members elected by the board of directors and given the task of defining the federation's policies. According to a statement released by the federation, the idea is to "strengthen commitment to union actions and engage members in implementing such actions".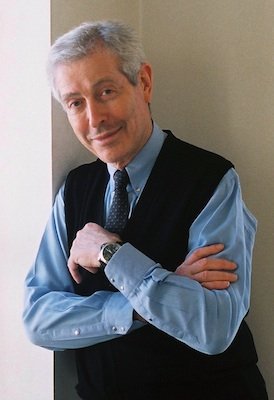 "We need to adapt to a dynamic that is very strongly felt", says Didier Grumbach / Photo: Vincent Lappartient
"It will be a sort of executive board", says
Didier Grumbach
. "At the moment, the Federation runs on its own, very freely. A more stable system needed to be put in place". Grumbach, elected as president of the federation since 1998, has stressed that he does not intend to stand for the presidency. "I have always said that I wouldn't stand for re-election", he confirmed – unless, however, the executive committee unanimously selects him.
The role of the executive committee will be all the more important given that it will have to propose to the board (composed of 18 members, including
Chanel
, Agnès B and
Isabel Marant
) its choice of candidate for the position of president – be it a member of the committee itself or another individual.
This new structure will soon take effect: the executive committee will be elected this coming May and will propose its selected candidate to the board in June when the next elections for the position of president are due to take place.
It's also anticipated that each member of the executive committee will take responsibility for one area of activity and will identify possible courses of action which will then be approved by the board of directors. The topics concerned include training – schools, relationships with educational establishments, help for young labels, the international market and agenda – and communication.
Copyright © 2023 FashionNetwork.com All rights reserved.