Tween Brands posts surprise Q4 loss, to cut more jobs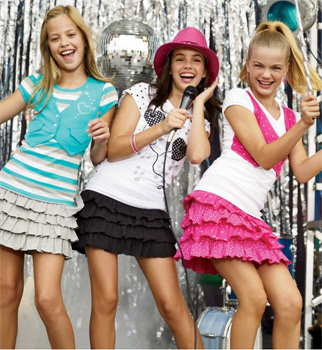 www.tweenbrands.com
* Q4 adj loss $0.37/shr vs est. of EPS of $0.43
* Q4 net sales drop 16 pct to $265.9 mln; lags Street
* Q4 same-store sales fall 23 pct
* Says to eliminate 85 positions
* Says amends current credit facility
Feb 25 (Reuters) - Tween Brands Inc (TWB.N) posted a surprise quarterly loss as tightened consumer spending weighed on the sales of its premium-priced Limited Too brand, and the teen-apparel retailer said it would cut more jobs to reduce costs.
The company, which had cut 150 positions last year, said it would eliminate an additional 85 positions, a move that would result in pretax savings of about $7 million in 2009.
"The fourth quarter and full year of 2008 were the most difficult in our company's history as our customer base faced formidable financial pressures," Chief Executive Michael Rayden said in a statement.
For the fourth quarter ended Jan. 31, the company posted a loss of $13.9 million, or 56 cents per share, compared with earnings of $25 million, or $1 per share, a year earlier.
Limited Too total sales slumped 27 percent to $161 million. Tween Brands, which caters to girls in the 7-to-14 age group, also said it amended its credit facility and the facility will be secured by assets of the company.
Shares of the New Albany, Ohio-based retailer closed at $2.74 Tuesday on the New York Stock Exchange.
For related alerts, double-click (Reporting by Renju Jose in Bangalore; Editing by Deepak Kannan)
© Thomson Reuters 2023 All rights reserved.