Tween Brands Q3 profit tops Street; withdraws H2 view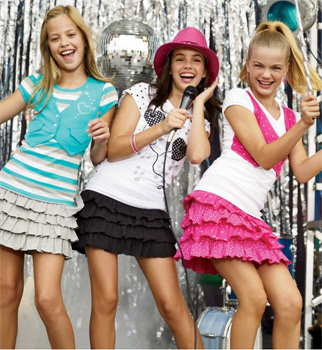 www.tweenbrands.com
* Withdraws H2 outlook
* Cuts 2009 capex view to $10-$15 mln
* Q3 EPS 26 cents, beats estimates by 9 cents
* Q3 sales $254.3 mln, misses estimates by $8.7 mln
Nov 19 (Reuters) - Teen-apparel retailer Tween Brands Inc posted a better-than-expected quarterly profit, but withdrew its outlook for the second half of 2008 due to the challenging macro-economic environment.
"We believe the incredibly challenging conditions we are experiencing today are likely to persist for some time and will have a sustained impact on consumers' desire and need for value," Chief Executive Michael Rayden said.
The retailer, which caters to girls in the 7-to-14 age group, said it was also holding off on providing earnings outlook for the fourth quarter and full year, and reduced its forecast for 2009 capital expenditure.
"Given the macro-economic turmoil and the lack of customer activity so far in the month of November, our visibility into the holiday season has become opaque at best," Rayden said in a statement.
Many apparel retailers, including Christopher & Banks and Charming Shoppes , have been hurt by the ongoing slowdown in the U.S. consumer market as more and more buyers stop short of spending on non-essentials.
For the third quarter ended Nov. 1, New Albany, Ohio-based Tween Brands posted net loss of $831,000, or 3 cents a share. It earned $13.0 million, or 46 cents a share, a year earlier.
Excluding restructuring charges, it earned 26 cents a share, beating analysts' average estimate of 17 cents a share, according to Reuters Estimates.
Gross margin fell to 33.7 percent from 36.0 percent due to higher mark downs, a rise in total buying and occupancy costs as well as a 3 percent decline in net sales.
Same-store sales at the company's Limited Too stores declined 13 percent, while it fell 4 percent at its Justice stores during the quarter.
The company had earlier forecast earnings of 35 cents to 65 cents a share for the second half of 2008, including a restructuring charge of 45 cents a share. (Reporting by Dilipp S. Nag in Bangalore; Editing by Himani Sarkar)
© Thomson Reuters 2023 All rights reserved.