U.S. Apparel Manufacture: 8000 companies generate $20 bil p/a
Research and Markets has announced the addition of the "Apparel Manufacture " report to their offering.

The US apparel manufacturing industry includes about 8,000 companies that have combined annual revenue of about $20 billion. Large companies include Levi Strauss, Phillips-Van Heusen, VF Corporation, and Warnaco. The industry is fragmented: the 50 largest companies generate less than 40 percent of revenue. The industry includes knitting mills, but most apparel is cut and sewn.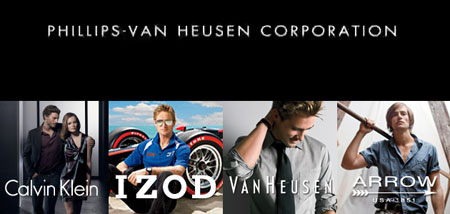 PVH and its brands
COMPETITIVE LANDSCAPE
Demand is largely determined by consumer tastes and the comparative costs of manufacture in the US and overseas. The profitability of individual companies depends on efficient operations and the ability to secure contracts with clothing marketers. Small companies can compete effectively with large ones by specializing in a particular type of apparel manufacture. There are few economies of scale in manufacture, because of the high labor content of most apparel. The industry is labor-intensive: average annual revenue per production worker is about $115,000.
PRODUCTS, OPERATIONS & TECHNOLOGY
Because of the different skills and equipment needed to produce different types of clothes, manufacturers usually specialize in one type. The largest product segments are women's and girl's outerwear manufacturing (16 percent), men's and boy's pant manufacturing (12 percent), women's and girl's top manufacturing (10 percent), and women's and girl's dress manufacturing (8 percent).
Several types of manufacturers exist. Integrated manufacturers, like Levi Strauss, design and market their own clothing brands, and make products both in their own manufacturing plants and in those of independent contractors.
For full report please visit Research and Markets
Copyright © 2023 FashionNetwork.com All rights reserved.