UK : Clothes shoppers abandon mid-market
By Rhys Jones
LONDON (Reuters) - Mid-market clothes retailers will continue to lose market share to premium stores as shoppers, who have been saturated by product choice in recent years, become more selective, a report released on Thursday said.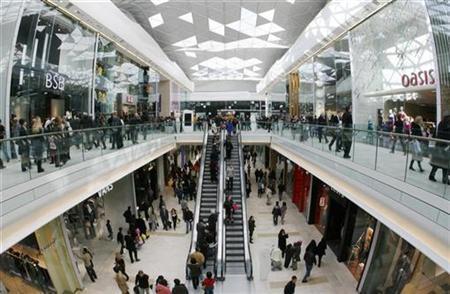 The report, published by retail research group Verdict, said mass market operators such as Marks & Spencer, Next and Bhs would continue to lose market share to niche retailers like Ted Baker and Boden.
High-end retailers have increased their share of the 19.4 billion pound womenswear market by 7.5 percentage points over the last five years, during which time mid-market groups have seen their share shrink by 11.2 points, said the report.
"With shoppers having less to spend and becoming more selective in what they buy, clothing retailers will have to stand out from the crowd to win market share, and it is retailers in the largest segment of the market, the middle, that are losing out," said Verdict analyst Maureen Hinton.
Although price-led value retailers have increased their share of the womenswear market by 3.7 percentage points to 24.6 percent since 2003, Verdict said growth in the value segment would slow as demand falls and cost inflation pushes prices up.
"The low cost, low price, high volume trend of the past decade is being replaced by a higher cost, higher price, lower volume model that is better suited to the demands of a changing consumer. The benefit of this is that it operates on a higher margin and can produce higher profit levels," said Hinton.
Verdict forecasts that volume growth in the clothing market will shrink to 2.9 percent over the next five years from 6.7 percent between 2002 and 2007 as consumers shun anonymous high volume goods.
"Consumers are saturated by product from recent years of indulgence and in the current economic environment are being more discerning with their spending," said Jeremy Rance, national head of retail and wholesale for Barclays Commercial in response to the report.
"This is having an impact on the middle market as shoppers buy fewer items but switch to niche and premium brands which have more identity or trade down to value retailers."
(Editing by Victoria Bryan)
© Thomson Reuters 2023 All rights reserved.