UK Menswear Retailers 2010 - M&S remains market leader
Research and Markets has announced the addition of the "UK Menswear Retailers 2010" report to their offering.

Menswear retailers have faced difficult times, and with inflation returning to the market in 2010 and margins being squeezed, the outlook remains challenging. This report looks at the key issues facing the sector as well as profiling the major retailers in the market including Marks & Spencer, Next, Asda and Tesco.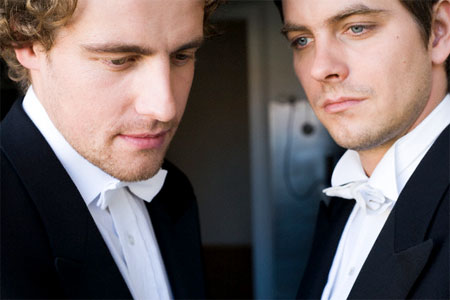 Photo : Corbis
Scope of this research
* 10 year value and growth trends in UK menswear expenditure, including sub sectors of men's outerwear and underwear
* Outlook for the market including key issues and growth drivers and inhibitors
* Detailed profiles on 12 of the major players in the market including menswear and clothing market shares for 2005 - 2010
* A further 9 concise profiles on smaller menswear retailers
Research and analysis highlights
Menswear spending shrank by -1.3% in 2009. As we predicted it fell faster than womenswear and childrenswear as it was the first item to be cut from families' clothing budgets during the downturn.
We predict a return to growth, of 4.8%, in menswear spending in 2010 despite weak consumer optimism, fears about tax rises and public sector redundancies and falling real incomes. However, this will be driven by price inflation, which has returned to the menswear market after more than a decade of falling prices.
M&S
remains the market leader in menswear with a share of 11.3% in 2010. Though it has improved menswear ranges, particularly in formalwear, it has been impacted by advances by grocers on entry price point merchandise and clothing basics, causing its market share to decline in 2010.
Please visit Research and Markets for full report
Copyright © 2022 FashionNetwork.com All rights reserved.