US junk bond defaults to rise to 5 pct
By Jui Chakravorty
DETROIT (Reuters) - U.S. junk bond delinquencies could climb to 5 percent by the end of next year, increasing opportunities for investment in distressed companies, billionaire Wilbur Ross told Reuters on Sunday.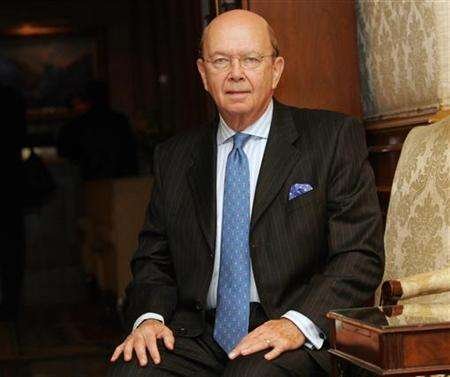 "By the first quarter of 2008, I think the junk bond default rate will start approaching the 3 percent level," Ross said at the Reuters Autos Summit in Detroit.
"My guess is by the end of 2008 that could be as high as 4.5 to 5 percent," said Ross, best known for buying and turning around distressed companies.
The U.S. junk bond default rate was 1.1 percent in October, the lowest since 1982, but Ross said the long-term historical average of junk bond default rates was in the range of 4.5 percent to 5 percent.
"It's just that default rates have been artificially depressed by the very lax credit standards," Ross said. "I think you're now going to get a reversion to the mean."
Massive defaults on home loans to shaky borrowers and a resulting global credit squeeze have made lenders more reluctant to finance the riskiest companies.
About one-fifth of U.S. banks have tightened lending standards on commercial and industrial loans to large and middle-market companies, a Federal Reserve survey showed last week.
Analysts and investors expect the situation to worsen as current U.S. banks reveal more losses and rating companies continue to downgrade some top bonds that trade like junk.
JPMorgan thinks the financial services industry is sitting on $60 billion in undisclosed losses.
Bill Gross, manager of Pacific Investment Management Co, the world's biggest bond fund, recently said the subprime mortgage market is a "$1 trillion problem" made up of "garbage loans."
"From the point of view of distressed investing," Ross said, "it means somewhere between a tripling and a quintupling of the universe available to us."
Ross, who specializes in buying failed companies and turning them around, has been building three separate auto parts companies after prior moves into the steel, coal and textile sectors.
He also plans to be a "very major equity investor" in a Richard Branson-led consortium bidding to acquire ailing British bank Northern Rock Plc NRK.L and on Friday completed the purchase of the loan servicing unit of bankrupt American Home Mortgage Investment Corp AHMIQ.PK.
(For summit blog: summitnotebook.reuters.com/)
(Editing by Braden Reddall)
© Thomson Reuters 2022 All rights reserved.