US retailers trim Europe plans on region's debt woes
LONDON - A string of big-brand U.S. retailers may curb their UK and European expansion plans, deterred by the region's bleak consumer outlook and nervousness over the unfolding sovereign debt crisis in the euro zone.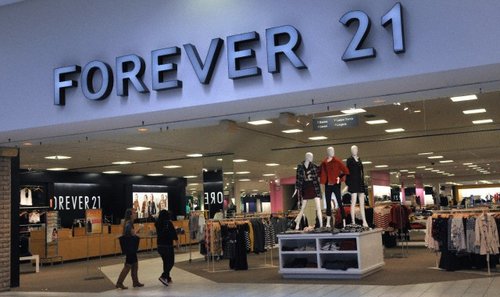 Photo: Corbis
"With the economic conditions a lot of retailers are asking themselves whether it's worthwhile to enter the UK (market) given that it's very competitive and saturated," Robert Gregory, research director of consultancy Planet Retail, said.
U.S. retailers to have added a note of caution to their UK and Europe plans include homeware retailers Crate & Barrel and Williams-Sonoma, clothing retailer Forever 21, and Victoria's Secret owner Limited Brands, sources said.
The tempering of plans is a setback for the UK retail sector which has seen several U.S. retailers target greater footprints in that country, seeking to replicate the successes of Apple and Abercrombie & Fitch and then access Europe.
Crate & Barrel has put its UK plans on hold until Europe's debt crisis abates, a first source familiar with the matter said.
Crate & Barrel Chief Executive Barbara Turf told a retail property conference on Wednesday the company was "slowing down" its international expansion plans, but that it hoped to open stores in the UK in the next 3-4 years.
Cushman & Wakefield's head of cross border retail, Mark Burlton, said U.S. retailers had been increasingly influential and active players in the UK market.
"My instinct would tell me that U.S. retailers have been the biggest takers of space in terms of square feet," Burlton said, citing Forever 21, which opened large stores on London's Oxford Street and in Westfield's Stratford City mall in 2011.
However, their increasing cautiousness has paralleled the worsening European debt crisis, which has brought upheaval to the governments of Greece and Italy and has sapped consumer confidence across EU countries.
U.S. Treasury Secretary Tim Geithner was in Europe this week to lobby the region's leaders ahead of a key EU Summit on Friday. On Thursday, he said the U.S. and global economy had strong interests in efforts to strengthen the euro.
TENTATIVE STEPS
Analysts expect Britain's retail pain to worsen as shoppers cut back on non-essentials and slash spending, worn down by stagnant wage growth, government austerity measures and uncertain job prospects.
Against this backcloth, several property agents told Reuters that some U.S. retailers were sitting out the crucial Christmas period in the UK and Europe, traditionally the busiest shopping period of the year, to see if the New Year brought better prospects for expansion to those markets.
Williams-Sonoma, which manages the Pottery Barn furnishing chain, is planning to open UK stores in 2013, two other sources told Reuters, contradicting previous reports it would open its first London store in early 2012. It wanted more visibility on how the euro zone debt crisis would play out before deciding to expand, one of the two sources said.
Limited Brands, which is opening its first Victoria's Secret store on New Bond Street next year, may also take longer to roll out its cosmetics chain Bath & Body Works into the UK and Europe on similar concerns, a fourth source close to the company said.
Forever 21 was also taking a cautious approach to its European expansion although it is still opening stores, a source with knowledge of the matter said.
Williams-Sonoma and Forever 21 declined to comment. A Limited Brands spokesperson said "we have made no announcements about Bath & Body Works in the UK, and Victoria's Secret will open there as planned."
Burlton said it was unlikely such retailers' cautiousness towards expansion would last long.
"There's only a very slight cooling off just with the euro zone crisis, but brands recognize now that the only way they can get growth is by becoming international ... they've no choice but to have to investigate new markets," he said.
James Ebel, a director at retail property consultancy Harper Dennis Hobbs, said while retailers had taken notice of the euro zone crisis, any that were paring back plans were the exception than the norm.
"I'm still receiving quite a lot of interest from American retailers coming to the UK," he said. "There hasn't been a time, within the last 10 years, when U.S. retailers have been so interested in coming to Europe as there is now."
(Reporting by Brenda Goh; Editing by Andrew Macdonald)
© Thomson Reuters 2023 All rights reserved.