What will future hold for US Guantanamo base?
By Jane Sutton
GUANTANAMO BAY U.S. NAVAL BASE, Cuba (Reuters) - The U.S. military has had "very, very preliminary" discussions about what to do with its Guantanamo Bay naval base if and when it shuts the prison that has come to define the once-sleepy fuelling station, the base commander said on Wednesday.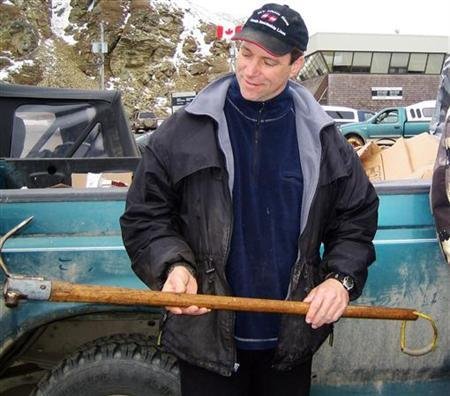 One possibility would be to use it as a training site for U.S. Marines and for joint missions with U.S. allies in Latin America, Capt. Mark Leary told visiting journalists.
"That's actually been discussed by the military in a very, very preliminary kind of way," Leary said, adding that the United States has used its naval base in the Pacific territory of Guam in a similar fashion.
"We invited countries that we co-operated with from around the world to participate and do those kind of joint combined exercises on the base," Leary said.
The commandant of the Marine Corps, Gen. James T. Conway, suggested Guantanamo as one of many bases in the region where such a mission could be based, he said.
The United States has leased the 45-square-mile Guantanamo base from Cuba since 1903, using it in recent decades mainly as a Navy and Coast Guard fuelling station and as a site to house refugees during mass migration crises in the Caribbean.
World attention turned to Guantanamo in 2002 when the Bush administration set up a detention camp that has held about 770 foreign captives in the "war on terror" that followed the September 11 hijacked aircraft attacks in the United States.
With Guantanamo widely seen as a symbol of prisoner abuse and indefinite detention without charge, both major party candidates vying to succeed President George W. Bush have said they want to shut down the prison camp. Even the Bush administration would like to close it as soon as it figures out what to do with the 270 remaining prisoners.
That decision will be made in Washington, not Guantanamo. In the meantime, the military is still building scores of new one-bedroom trailers to house officers assigned to the operation, referred to as the JTF for the joint task force that runs it.
Thousands of military personnel poured on to the base as part of that mission, pushing the population to more than 9,000 at its peak. Some lived in tents or were crammed into temporary housing. The population has now dropped to 7,300 -- including 3,000 involved with the detention operation.
If and when the detention operation ends, the military must decide whether to tear down its buildings, which include two modern high-security prisons, or close them and provide just enough maintenance to keep the rust and mould at bay in case they are ever needed for some other function.
"If we returned to a state we were in prior to the arrival of the JTF, there would be no mission on the base that would require any of those buildings," Leary said.
The prison camp is a small part of the overall base, which the United States is almost certain to keep because of its strategic location in "a very, very busy water transit point for legal and illegal waterborne traffic," Leary said.
The lease runs in perpetuity and can only be broken by mutual agreement between Cuba and the United States.
"It's a good place," Leary said. "I still think we're certainly going to be here but the size of what we would be or the mission is still to be determined."
(Editing by Todd Eastham)
© Thomson Reuters 2023 All rights reserved.