Wikstrom at the head of the fashion and accessories branch of Richemont
It is a newly created position for Martha Wikstrom. From London she will head a branch that encompasses the brands: Alfred Dunhill, Lancel, Chloé, Azzedine Aläia and Shanghai Tang. Announced on the 29th of May by the Richemont SA, the nomination has taken immediate effect.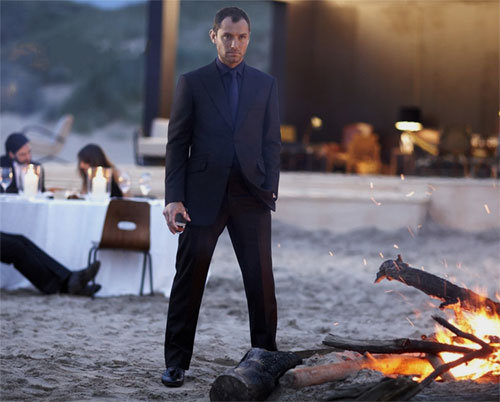 Jude Law for Dunhill, one of the Richemont brands
Martha (Marty) Wikstrom will be in direct contact with Johann Rupert, Executive Chairman of the group, who declared that "the creation of this new position and the nomination of Marty reaffirms the commitment of Richemont to its houses of fashion and accessories". At the group since 2005 as non-executive director for Compagnie Financiere Richemont SA, she will remain a member of the board of directors.
In addition to much experience in the retail sector, as president of
Nordstrom
's Full Line Store Group in the USA and managing director of
Harrods
, Martha Wikstrom is the co-founder of Atelier Management, a company which specialises in the acquisition and development of luxury brands; a career that was commended by Johann Rupert.
By Jonathan Fulwell (Source: Emilie-Alice Fabrizi)
Copyright © 2023 FashionNetwork.com All rights reserved.