Wilbur Ross says looking at banks
by Emily Chasan
NEW YORK (Reuters) - Billionaire investor Wilbur Ross, who made his fortune making bold investments on distressed industries, said on Wednesday that he expects his next bet to be on banks and thrifts.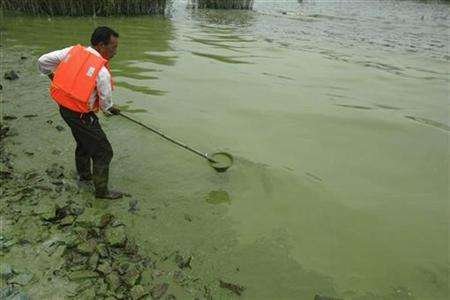 "I believe the next phase of the cycle will be the failure of depositary institutions," Ross said, speaking at a Cardozo Law School conference in New York.
He added that depositary institutions are "the next thing we will be trying to go into."
Although the biggest banks can raise money from sovereign wealth funds when they need more capital, smaller and regional banks may not have that luxury, Ross said.
"Abu Dhabi and Kuwait are very unlikely to invest in small-town savings," Ross said.
Ross also said he is interested in adding to his $95 billion of subprime mortgage servicing assets. The billionaire said last month he was buying the subprime mortgage servicing business of H&R Block Inc for $1.1 billion.
"We intend to keep adding servicing ... because we think the mortgage business is fundamental to America," Ross said, adding: "The mortgage business isn't going away; it's just going to have to be done in a different way going forward."
Ross has been investing aggressively during the credit downturn. In late February, he announced that he was buying up to $1 billion of shares of Assured Guaranty Ltd , a bond insurer that sidestepped the worst of the subprime mortgage crisis and needed capital to pursue new business.
He said he eventually expects to tie some of his financial investments together to create a "fully rounded" mortgage business.
"Our ultimate grand vision is servicing, depositary institutions, and a mortgage origination capability," Ross said, adding that he would avoid subprime mortgage origination and would prefer to focus on prime and jumbo loans.
The billionaire, who made his fortune by buying distressed companies in the steel, coal and textile industries and nursing them back to health, also spoke about municipal bonds and his investments in financial guaranty companies that insure them.
"I believe that going forward there may be even more of a need for financial guaranty, because I really do think that this painful lesson of credit risk isn't going to wear off so quickly," Ross said.
Last month, Ross said that he had bought about $1 billion of U.S. municipal bonds because yields had risen to "relatively unparalleled" highs compared with taxable Treasuries.
(Reporting by Emily Chasan, writing by Dan Wilchins, editing by Gerald E. McCormick and Maureen Bavdek)
© Thomson Reuters 2021 All rights reserved.