YGM sees $44 mln gain from Li & Fung's Hang Ten offer
HONG KONG - High end fashion retailer YGM Trading Ltd said it has accepted an offer from Li & Fung (Retailing) Ltd to buy its 21.8 percent stake in Hang Ten Group Holdings Ltd, and expects a gain of about HK$340 million ($43.7 million) from the deal.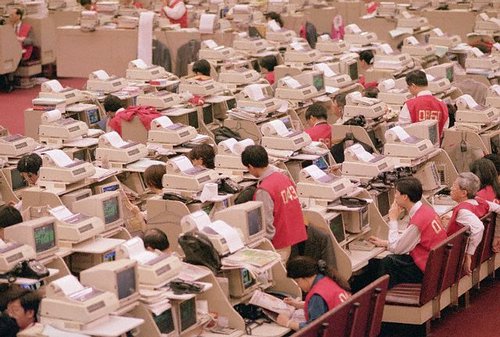 The Floor of the Hong Kong Stock Exchange, Photo: Corbis Images
Li & Fung (Retailing), a privately held sister company of listed trading company Li & Fung Ltd, said on Monday that it had made a conditional offer for all shares of apparel and accessories retailer Hang Ten for about HK$2.7 billion ($347 million), confirming an earlier Reuters story.
Li & Fung (Retailing) has offered HK$2.70 per Hang Ten share, a 58.8 percent premium to the previous close.
In a filing to the Hong Kong bourse late on Monday, YGM said it would receive about HK$600 million from the share sale and the proceeds would be used for working capital.
YGM, which holds licences for Aquascutum in Asia and French fashion brand Guy Laroche, said earlier this year that it was interested in acquiring private luxury brands in Europe to expand its portfolio in China.
Trading in shares of YGM and Hang Ten will resume on Tuesday.
For statement please click here (Reporting by Donny Kwok; Editing by Chris Lewis)
© Thomson Reuters 2022 All rights reserved.