Young people from the Gulf splash the cash on luxury items
Unsurprisingly, the golden youth from the Arabian Gulf region (Saudi Arabia, United Arab Emirates, Kuwait and Qatar) does not care about prices when shopping for luxury items. In fact, from the 1,260 people surveyed*, all men and women between the ages of 15 and 29, 44% young people from Doha and 39% from Dubai claimed to spend more than 1,500 dollars on a gift purchase. The average came at 1,000 dollars with a preference for watches and perfumes. Furthermore, the study also revealed that, on the whole, gift shopping is something that people generally do four times a year.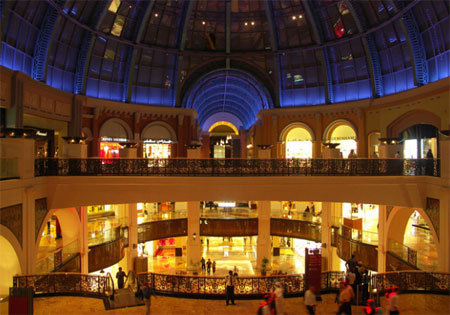 Dubaï Mall
Each new season, they treat themselves with perfumes and cosmetics (average of 400 dollars per term), clothes (650 dollars) and accessories (450). This personal budget is practically equal to how much they spend on gifts. This group of people under 30s said to always go shopping with friends, their "circle of trust", in order to get approval for their luxury purchases.
Almost unanimoulsy, they stated that the brand of the product needs to be visible and internationally recognised. The point is to follow the trends set by fashion magazines. However, they also take into account "product assortment", that is to say the brand's availability, product variety, new launches (which encourage 85% of the people surveyed to go shopping) and exclusive offers. This emphasis on conventionalism and exclusivity at the same time may seem contradictory, but it is what this young group from the Gulf view as "unique".
* Study carried out in collaboration with Datamonitor in April/May 2010 by Groupe Chalhoub with arround 1,260 consumers from the Arabian Gulf
Copyright © 2022 FashionNetwork.com All rights reserved.