Abercrombie to close Ruehl, amends credit pact
By Martinne Geller
NEW YORK (Reuters) - Abercrombie & Fitch Co (ANF.N) said on Wednesday 17 June it will close its money-losing Ruehl chain, sending its shares up 4.6 percent on relief the clothing retailer will soon focus on core brands.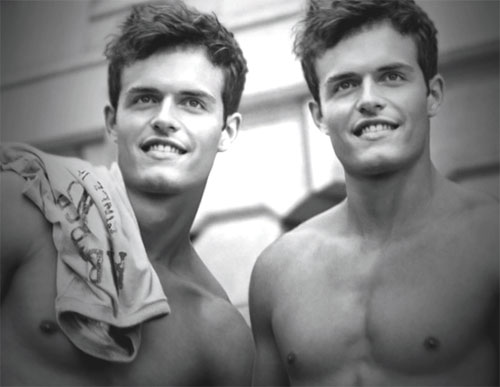 Abercrombie & Fitch
Abercrombie said the closure should be substantially done by the end of the current fiscal year, which began in February.
"It has been a difficult decision to close Ruehl, a brand we continue to believe could have been successful in different circumstances," said CEO Mike Jeffries. "However, given the current economic environment, we believe it is in the best interests of the company to focus its efforts and resources on the growth opportunities afforded by our other brands, particularly internationally."
In addition to its namesake stores, Abercrombie also runs the Hollister and Gilly Hicks chains.
With the recession eating into discretionary budgets and even wealthy consumers looking for bargains, Abercrombie's sales have spiraled downward as the company kept its prices high to safeguard its cachet.
Ruehl, which used a Greenwich Village aesthetic to appeal to hip twentysomethings, saw sales at stores open at least a year fall 34 percent in the first quarter.
The 29-store chain generated a pretax operating loss of $58 million during the last fiscal year.
"The news of closing Ruehl today is largely viewed as a relief, came slightly sooner than expected and allows Abercrombie to focus its growth and capital on international business," said UBS retail analyst Roxanne Meyer.
A strategic review of Ruehl, which was announced in May, led the company to incur $51 million in impairment charges during the first quarter, which ended on May 2.
As a result of the closing, Abercrombie now expects to take additional charges of $65 million, which it will recognize largely during the remaining three quarters of its fiscal year.
Abercrombie also amended its existing credit agreement, allowing it to exclude some of the Ruehl-related charges from certain ratio calculations.
In connection with those changes, Abercrombie agreed to a reduction in the amount of available credit to $350 million from $450 million, an increase in the facility fee and borrowing costs and a capital expenditure limit of $600 million for this and the next fiscal year.
Jeffries was confident the company would continue to generate enough cash from operations to fund its liquidity needs and said the changes were made out of prudence.
"In light of the one-time costs associated with exiting Ruehl and the current uncertain economic conditions, we believe it is prudent to make these changes to give us significant cushion in our debt covenants," Jeffries said.
Abercrombie shares were up $1.19, or 4.6 percent, at $26.99 on the New York Stock Exchange on Wednesday.
(Reporting by Martinne Geller; editing by Matthew Lewis and Andre Grenon)
© Thomson Reuters 2023 All rights reserved.