Adrenalina seeks meeting with PacSun CEO
Dec 17 (Reuters) - Adrenalina , which recently withdrew its buyout offer for Pacific Sunwear of California Inc , said it is seeking a meeting with the chief executive of the larger rival in a bid to avoid a costly proxy contest.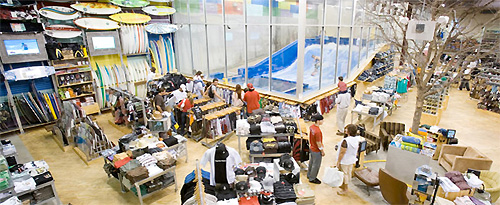 www.Adrenalinastore.com
"It is in the best interest of all shareholders to avoid the costs and distractions of a proxy contest," Ilia Lekach, CEO of Adrenalina, wrote in a letter to PacSun CEO Sally Kasaks.
On Monday, Adrenalina, which is a shareholder of PacSun, withdrew its buyout offer, citing a fall in PacSun's share price, but had said it would continue to seek to acquire its larger rival.
The Miami-based athletic garment retailer had also reiterated it may take its buyout proposal directly to PacSun's shareholders, and said it may seek to replace the existing board members of its larger rival.
Adrenalina has been offering to buy PacSun since October and had also sweetened its bid, which PacSun turned down.
PacSun shares, which had shed 73 percent over the past three months, were up 9 percent at $1.96 Wednesday morning on Nasdaq. (Reporting by Nivedita Bhattacharjee in Bangalore; Editing by Deepak Kannan)
© Thomson Reuters 2023 All rights reserved.