American Apparel disputes claims it withheld info
Dec 21 - Floundering hipster brand American Apparel denied assertions it had withheld crucial information from Deloitte & Touche, which resigned as its independent accountant in July.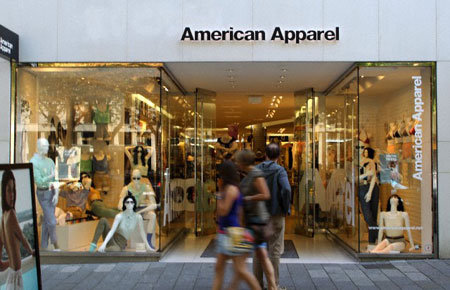 American Apparel store in Germany
Deloitte, American Apparel's independent auditors for over a year, sent the stock in a tailspin with its departure from a company then struggling to avoid a debt default.
The apparel maker, which is in talks to bring in an external restructuring adviser to try to revive growth and appease creditors, has faced criticism over lax financial controls and poor management.
Deloitte concluded this month that its own previous reports on the company's 2009 financials "should not be relied upon or associated with the 2009 financials," American Apparel said in a filing on Tuesday.
The accounting firm had sent a notice to the company on Dec. 15 concluding that an earlier report on American Apparel's internal controls should also not be relied upon, the garment retailer added.
American Apparel said on Tuesday that Deloitte had resigned July 22 over a belief that management withheld key February 2010 monthly financial statements until after it had filed its 2009 annual report, and "made related misrepresentations".
Deloitte disagreed with management's view at the time that the February statements would not have led to a revision of the company's 2010 financial projections, American Apparel added.
"Management disagrees with Deloitte's assertions and does not believe that the February 2010 monthly financial statements were withheld," American Apparel said in its Tuesday filing. It added it did not foresee for now any changes to its 2009 financials.
(Reporting by Edwin Chan; Editing by Gary Hill)
© Thomson Reuters 2022 All rights reserved.